Nowadays, SaaS is a generally known business model: a hosting software, available on-demand by subscription. A Marketplace is also a common business model: a platform that connects buyers with sellers, and takes a percentage of the transaction as a fee. Marketplaces have the ability to generate network effects and are strengthened over time.
When these two are combined, an extremely convincing and disruptive business model is obtained: a marketplace enabled for SaaS – SEM (Software as a service Enabled Marketplace).
In other words, a SaaS-enabled marketplace is a business that combines the features of both models:
A Marketplace component that connects two or more parties to perform a transaction and therefore can generate and benefit from real network effects.
A SaaS (Software as a Service) component that gives software features to one – or more – of the parties. This SaaS component must be able to be used as standalone software. This is how we differentiate pure marketplaces (such as Airbnb) from SEMs (such as Zenefits).
This "methodology" has been popularly described as "Come for the tool, stay for the network" by Chris Dixon, and SEMs are in the perfect position to adopt this approach.
SaaS-enabled marketplaces can be B2B, B2C or C2C and the SaaS component can be offered both on the demand side and on the supply side depending on whether it is a company or a consumer.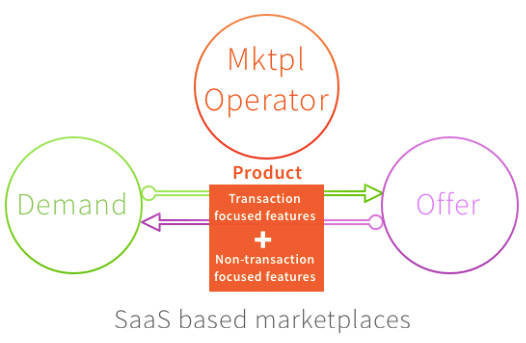 Source: https://medium.com/point-nine-news/saas-based-marketplaces-3052693cba61
Here's a list of 5 companies that fit perfectly into the definition of a SaaS-enabled marketplace to show you how versatile the SEM ecosystem can be.
DOZ
Digital Marketing – Tailor-made digital marketing service
DOZ helps you improve your digital marketing campaigns by giving you access to marketing professionals for whom you can hire, while offering you a set of project management tools.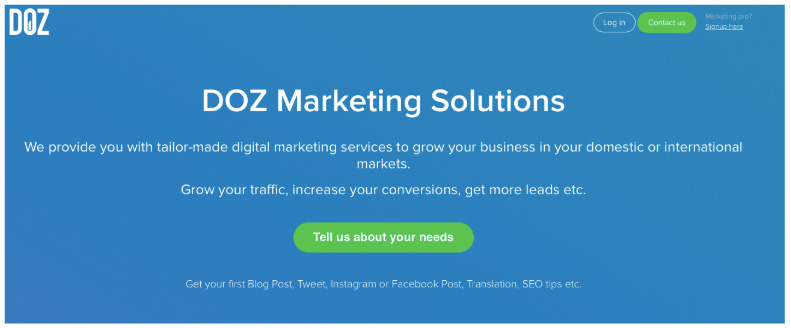 This is a marketplace that offers a SaaS component to the buyer. DOZ aims to solve the problem that companies of all sizes have when trying to enter a new market or expand within their own – not having enough qualified and experienced workforce. Whether it's content development, social media strategy or search engine optimization, the platform allows you to set tasks and quickly choose the experts who will do the work for you.
StuDocu.com
Education – Study resources made by students
Founded in 2013 by four Dutch students, StuDocu is a global online community where students and teachers can share study resources and answer each other's study-related questions. Its business model is based on subscription access to premium documents.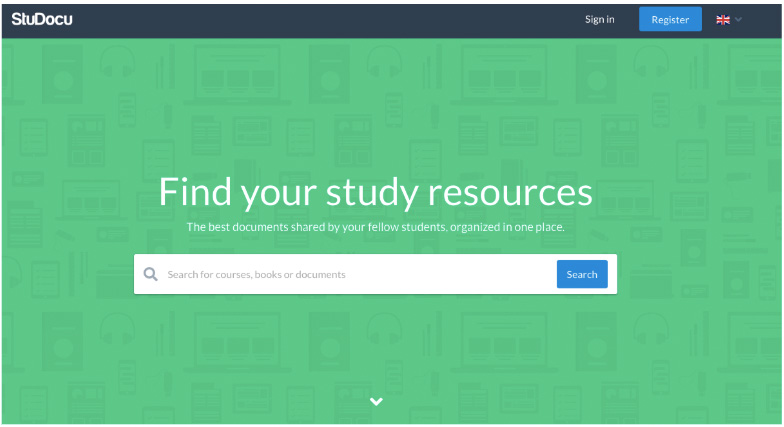 StuDocu covers all subjects and has specific study resources for more than 1500 universities worldwide. The platform now helps more than 9 million students each month and is one of the largest educational websites in the world.
Recruitloop
Recruitment – Find candidates
This is another interesting example of a SaaS-enabled marketplace.
Recruitloop connects recruiters looking to find new customers with companies that can't meet their recruiting needs with the resources of their internal team.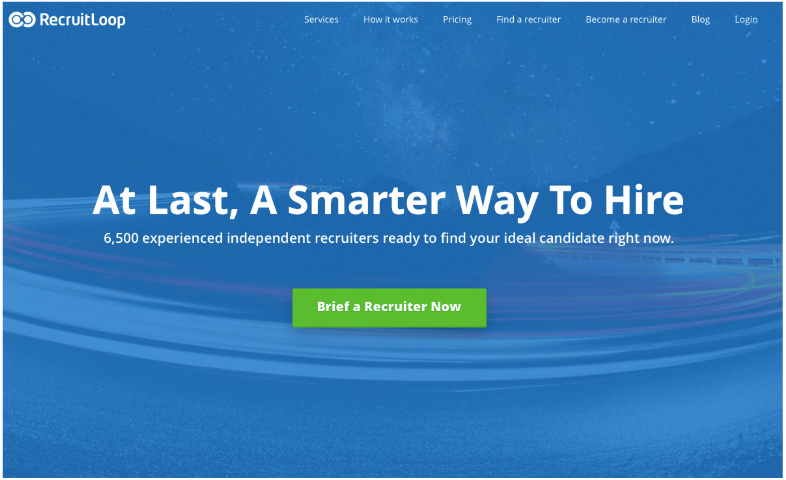 Recruiters can use the platform to acquire new customers, create and optimize their profiles, and accelerate their recruitment projects with a variety of free tools available.
In addition, they can also expand their knowledge and build relationships with others in their field by participating in the community, participating in live web seminars, question-and-answer sessions, and private forums.
For companies looking to expand their recruitment capabilities, they can use the platform to obtain a list of profiles of passive candidates, or they can hire a recruiter to assist them in any part of their recruitment process.
Booksy
Health & Wellness – Beauty professionals in your area
Booksy is a mobile platform that connects beauty and health professionals with customers who want to make an appointment without having to make a phone call.
On the one hand, customers using the application can search, review, check the calendar, book and even pay for the appointment, for example with a stylist or masseur. It's convenient and also saves you time.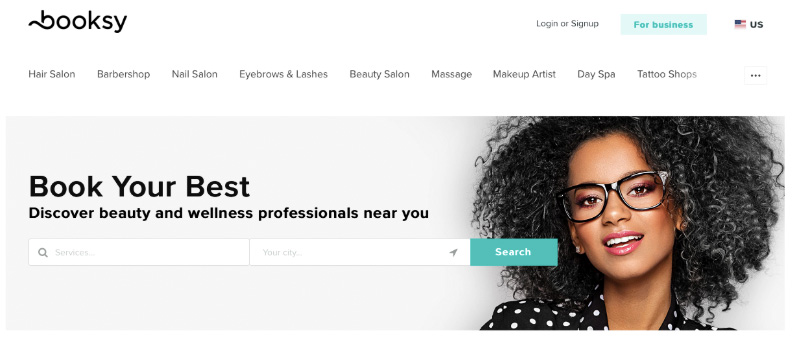 On the other hand, professionals and business owners can manage their entire booking system for appointments and collections through Booksy. As a result, professionals can focus on the activities that generate the most value for their business.
In addition, Booksy offers additional tools for suppliers that can help them build stronger relationships with their customers and manage their business more effectively.
Deskbookers
Workspaces – Book office spaces
Deskbookers, headquartered in the Netherlands, is an online marketplace that allows individuals and organizations to search for and book spaces for job training, events and other types of meetings.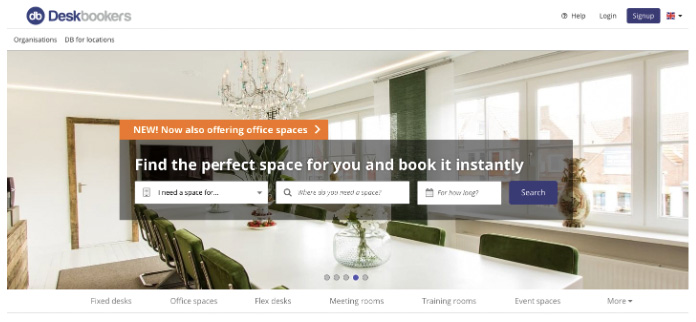 Large corporations can also use the platform to help and improve their office space reservation processes. By having all the information about current and future reservations on a single platform, organizations have total control over their expenses and can look for possible ways to reduce them.
On the other side of the equation are the owners of the facilities, who can list and manage their spaces through Deskbookers.
Among the tools available to office owners, Deskbookers offers a CRM for communication, scheduling and automated billing to improve the booking process, as well as some other promotional solutions, including white labelling for larger organizations.
The interesting thing is that owners of locations can choose to only list their location through the marketplace without the need to use additional tools that require an extra payment.
As with other platforms, such as Airbnb for example, there is no registration fee for the customer. However, there is a transaction fee that the customer must pay if they decide to reserve space through the marketplace.
References
https://www.appdirect.com/resources/glossary/saas-marketplace
https://searchcloudcomputing.techtarget.com/definition/Software-as-a-Service
https://digitalguardian.com/blog/what-saas-company
https://blog.hubspot.com/service/top-saas-companies