OUTLINE
Introduction
4 major challenges in eCommerce marketplaces

#1 Intelligent logistics management
#2 Mobile traffic optimization
#3 Omni-channel stock control
#4 Killer customer relationships
Being an owner of an online marketplace requires time, effort, dedication and knowledge of how the eCommerce market works. Importantly, these challenges are not within the reach of all companies, especially if they have developed all their activity in the offline market.
The process of creating an online business is not difficult at all: it only requires getting money to invest, being clear about which business you want to form, getting the goods, and your marketplace is ready to go. However, due to the high competition and the many obstacles to overcome, not everyone survives in the digital world.
Although eCommerce is growing at a rate of 13% per year, according to different studies, it is also known that this entrepreneurial movement also has an 80-90% failure rate.
To help you get the whole picture, here are the major challenges that every online marketplace company must cope with.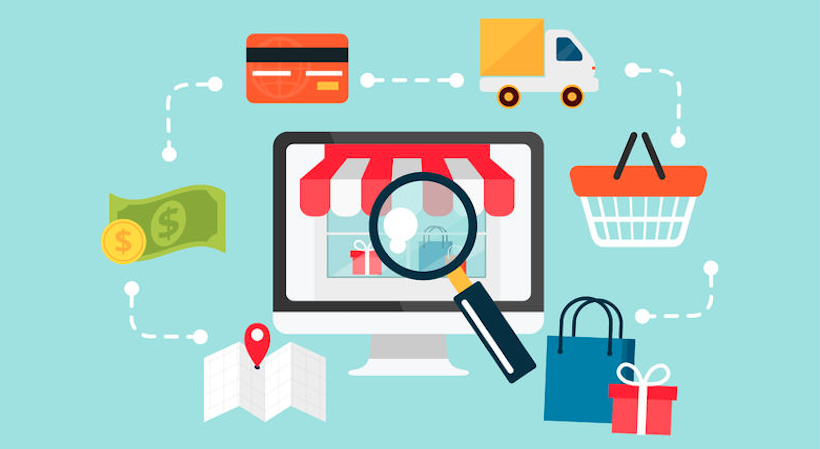 #1 Intelligent logistics management
This is the starting point for the success of eCommerce, as the success of sales in 2020 will depend to a large extent on the proper management of your logistics processes. For this reason, those running marketplaces must focus their efforts on investing in eCommerce platforms that simplify procedures and allow them greater control over their shipments. The goal is clear: cost reduction and productivity increase.
#2 Mobile traffic optimization
The mobile as a purchase method is gaining more and more importance. During this year, eCommerce will be more mobile than ever, as online stores will prioritise the use of these devices as a way to make purchases and displace the computer, which to this day continues to be the winner.
Therefore, one of the challenges for marketplaces is to pay special attention to the optimization of eCommerce for mobile traffic. Users must be able to navigate flawlessly from any device (mobile, tablet, computer, etc.). For example, all tabs or sections must be accessible, payment options must be easy to click and tap, descriptions and images must be displayed correctly, and so forth.
#3 Omni-channel stock control 
At the beginning of any online marketplace company, it is logical to start by handling small quantities of the product to be marketed, so that stock management is not a major problem for the entrepreneur. As it grows, however, the stock will grow in the same proportion as the demand, and at that point, it should be prevented to give entry and exit smoothly to all the material.
On the other hand, if it grows without good stock management, the marketplace company risks not being able to deliver the material efficiently and, as a consequence, it will acquire a bad reputation that will penalise it in the rest of the processes. Proper management is the springboard that the marketplace needs to grow in both prestige and sales.
Therefore, a third major challenge for marketplaces is to promote sales in online environments unifying all digital channels, with greater control of stocks and real-time update.
#4 Killer customer relationships
A recommendation from a satisfied customer is worth much more than any advertisement on the Internet. Therefore, keeping customers satisfied should be a priority to improve customer relationships and increase engagement with them. There are two main factors to take into account:
The service provided
The guarantees offered
A major challenge for marketplaces is to provide a service up to expectations: it must be the best that can be offered. That way, you will be able to build a solid reputation based on service.
In addition to providing the best service possible, offering the maximum security and guarantees for your customers is also a major challenge that cannot be ignored. For example, customers willing to make a purchase in your marketplace do not want to see their personal or financial data compromised. Thus, offering maximum guarantees in this regard is also important.
REFERENCES
https://medium.com/neoplace/challenges-online-marketplace-companies-meet-in-general-d95616396b48
https://jungleworks.com/online-marketplace-new-challenges-to-overcome/
https://www.entrepreneur.com/article/248902
http://www.iamwire.com/2016/03/5-challenges-marketplace-sellers/134163
Find your business motivation!