Successful platform businesses have a huge potential to grow a business very quickly thanks to the double-sided network effects and cross-side virality, adding value to all parties of the platform: the customers, the providers and the platform owner.
What is a two-sided marketplace?
A two-sided marketplace is a platform for economic exchange value between customers and providers that connect and transact, benefitting each other from a large network.
This business model can also be called as "two-sided networks", "two-sided platforms" or "platform business model".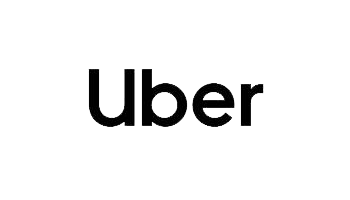 Its drivers and riders.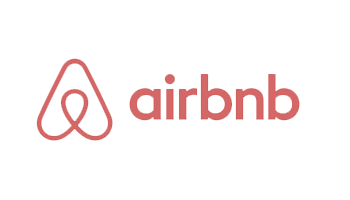 Its hosts and guests.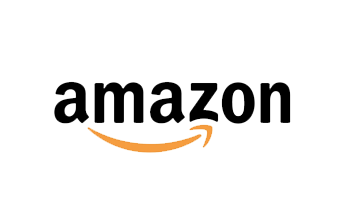 Its buyers and sellers.
To be clear, a two-sided marketplace plays the role of an intermediary economic platform between two parties. This business platform model can be found in many industries, such as in these well-known two-sided market examples:
Why are two-sided marketplaces so successful?
Nowadays, two-sided marketplaces are very successful due to this increasing need for an intermediary to match efficiently the needs of the supply and demand sides.
Scalability
Another important fact to consider is that two-sided platforms quickly scale because they do not need to own anything to start up. They just must provide the IT infrastructure for both parties.
You do not need any production, any property nor any services to provide.
For example, Uber matches riders with nearby drivers, but it doesn't own any cars, or Airbnb, that connects guests with hosts, but it doesn't have a single hotel room or apartment of its own property.
So far, this is how a two-sided marketplace can become a successful business, but how we can start up a marketplace. Just keep reading to find out.
Network effects
Network effects create potential for exponential growth since the value of a product, service or platform increasingly grows as more people start using it.
So, the larger the two-sided market gets, the more value it generates to all parties involved.
Cross-side virality
Cross-side virality can boost network effects. For each customer that the platform acquires, it also gains a new provider, who brings in new customers, and who, in turn, become providers and go on. In this way, the network effects create a continuous cycle.
When two-sided marketplaces are successful, they may migrate to a multi-sided marketplace or multi-sided platform, by launching additional business models and entering new markets.
n fact, Airbnb launched "Experiences" and Amazon launched AWS (Amazon Web Services).
How to build a two-sided marketplace?
First, you will need to decide your niche. If you pick a field in which you have expertise in, you will automatically have a better understanding of the needs of users and providers.
On the other hand, if you go for a niche from which you are not an expert, you must research the idea in depth. If your business idea does not have a marketplace, then you will be very lucky to have an open space to start building a two-way marketplace with a community of that user group.
Also, you can pick or go for already tested and implemented marketplaces in your local area, so you won't have to take so many risks.
But keep this in mind: the narrower your niche, the more trust you will get. And this will make easier for you to reach both sides.
2. Identify the value exchange
One of the most important keys to creating a successful two-sided marketplace is to find out precisely the transactions customers and providers must complete in order to exchange value.
For example, in Uber's case, the transaction occurs when drivers make themselves available for rides and ride-seekers submit requests for rides, or in Airbnb's case, homeowners make their homes available for rent and vacationers book stays at different locations.
You must ensure that you research the supply and demand sides' needs before you proceed to the development process.
First, you need to build and launch a MVP (Minimum Viable Product), that is, a first version with all the essential functionality to get the balance of the benefits for each side while reducing the intrinsic challenges. This shouldn't take you to invest that much in money or time.
In this way, you will test your idea with real users in a short time. Then, listen to your users, analyse and improve.
Besides from this, you will need an attractive website to new visitors. Also, an admin panel, so you can have a control on your business (stakeholders, financial reports, etc.).
4. Solve the chicken-or-egg problem
In an early-stage of a two-way marketplace, the chicken-or-egg problem becomes the downside of the network effects.
Initially, it is not very clear to know which side of the end user you should acquire first: the demand user or the supply user? At this point, your marketplace is void and there are no services or products to sell or buy, or there is nothing to list nor to book.
But the general recommendation is to approach the supply side first and then proceed further to get the other side: demand user. When the first customers come, they seek variety and offers, which make them to come back later and recommend the service.
For instance, Uber asked first a group of taxi drivers to register into the app and motivated them by promising to get more rides. After that, the riders joined the platform.
Once you have this initial push, you can start to promote your marketplace through other websites and social media platforms.
After solving the chicken-and-egg problem, you must ensure to reach the liquidity your platform needs, by meeting the expectations of providers and customers.
In other words, you have to ensure that your customers are able to find exactly what they are looking for in your platform and that the providers are able to sell their product/service to this demand user.
So, once you have enough providers and customers that trust you, your platform will grow exponentially.
But always keep listening to both end users of the platform in order to optimize. The real growth for any business truly depends on this.
Find your business motivation!