Dashboard
View and manage all your transactions data.
View and manage all your transactions data, your customers, plans, payins and payouts. You can initiate refunds, review potentially fraudulent charges, and manage disputes.
Manage all your payments
You can track and manage your payments  and see your daily income, new customers and payments. It also allows you to receive notifications and perform quick operations, such as making refunds.
Invite other members
Invite other members of your team to your Truust account. Each user receives individual access with perfectly delimited visibility and permission control options.
Orders / Transactions
Quickly and easily create your orders by associating them with a buyer and a seller.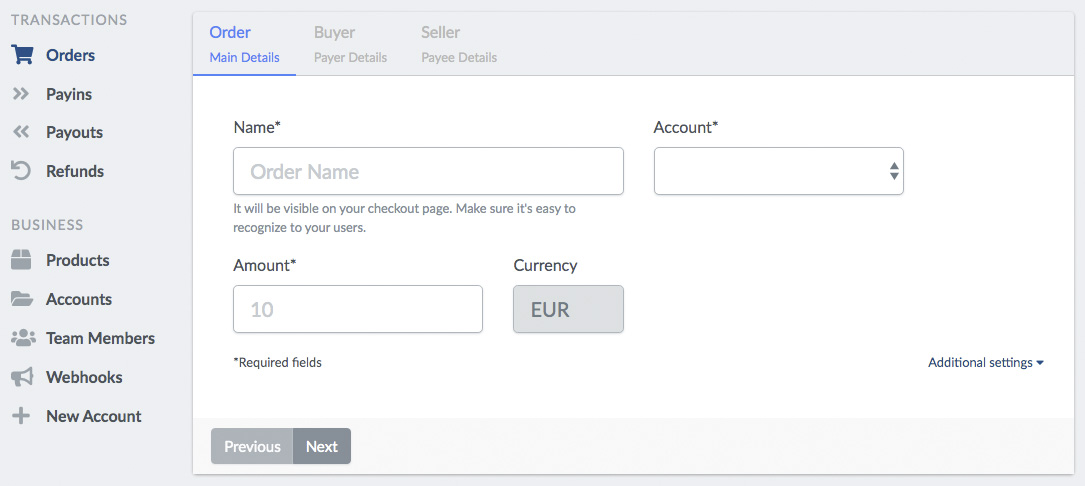 Payins
Manage all your client payins in the easiest possible way. A Payin represents a customer's payment, money inflows. When a Payin is generated, the platform specifies the amount of money that has been paid, the name of the order, the reference, the day of payment and the type of payment (transfer, card or via wallet).

Payouts
Full control of the seller payments. Payouts are the payments we make to sellers, they are the payments that come out of the escrow account, the outflows of money. There are three options to send the funds: to bank accounts, to credit cards or to wallets of Truust users.

Bundles
With the bundle feature you can create promos, special offers or just grouping orders with its own payment link.  A bundle can be a product, a service or a joint financing campaign.