Fintech
Managing payments just got easier.
Integrate banks and Fintechs
As a FinTech software company, we combine financial expertise with innovative technologies to offer outstanding FinTech solutions. The FinTech industry continues to grow impressively and is becoming more influential every year. That is why we are here to help Fintech companies take advantage of all the opportunities they have to offer.
Digitalisation in banks
After e-commerce and many other business ideas on the Internet, a new trend in the start-up scene is spilling over Europe. A wide variety of business models fall into the FinTech – or Financial Technologies – sector.
In order to provide your business with a process-optimized banking workflow, we have developed a powerful API, which is individually adapted to all phases of your payment transactions. From simple payments needs to complex workflows our API fits your requirements.
Expand your business
Expand your business to the SEPA zone and find new markets without worrying about compliance, and focus on growing your business.
✓ Accepted in the SEPA zone.
✓ Sharing payments between different parties.
✓ PCI DSS level 1 certification.
✓ No downtime for your company.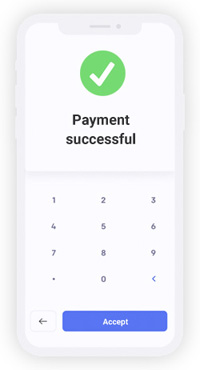 Full compatibility and PSD2
The use of PSD2 aims to provide each consumer with the best service, protection and system development.
✓ Optimal compliance model in Europe.
✓ Fulfills all PCI obligations with tokenization.
✓ PCI DSS level 1 certification.
✓ Approved by major European regulators.
Want to explore more?
Sign up for a Truust account or ask to see our platform in action.