Pay by Link
Start receiving payments from your customers from anywhere.
What is Pay by Link?
Pay by Links are paid links that you can share via email, SMS, messaging, Social Networks (Facebook, Twitter, Instagram, Pinterest) or any other communication platform.
Accepting payments from your customers is just a click away.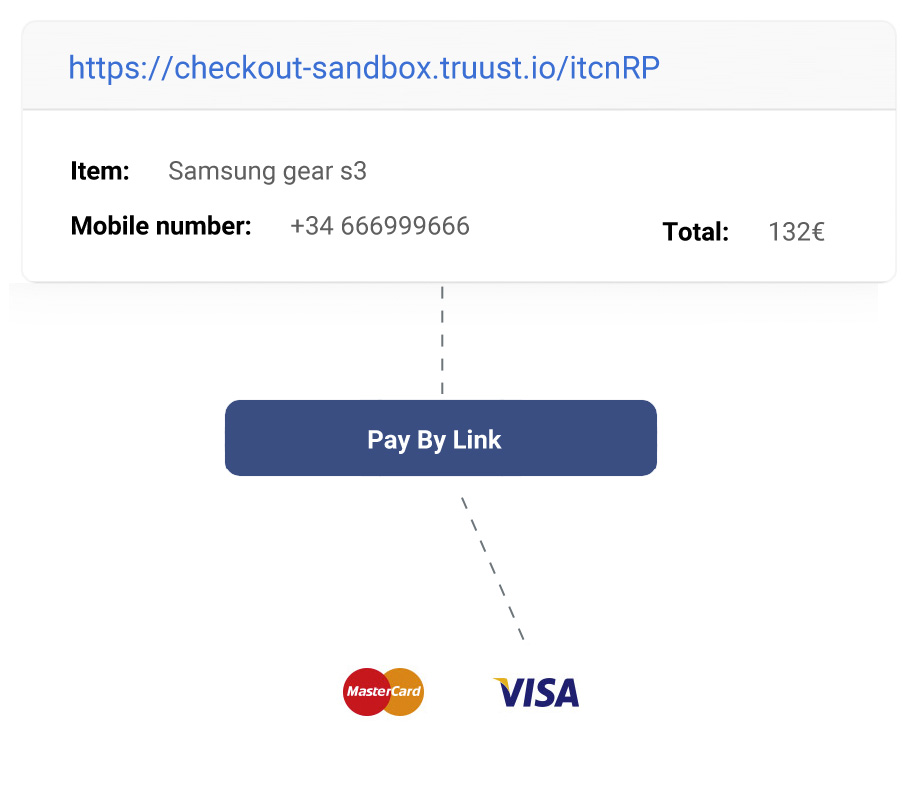 Payment links
Get paid immediately with our pay by link service. Send a payment request by email, SMS or through your social media channels. Your customer will be directed to an individual payment page and can pay immediately. Clients can pay by text message.
Fast, easy and secure.
This can be generated and sent within a few seconds. Various payment methods that are suitable for your customers guarantee a positive user experience and thus accelerate the payment process.
Email payment links
Simplifies the payment process. Save time by including a payment link directly on invoices or turn your quotes into sales tools in one action.
Customers can pay 24 hours a day, 7 days a week.
Real-time payments.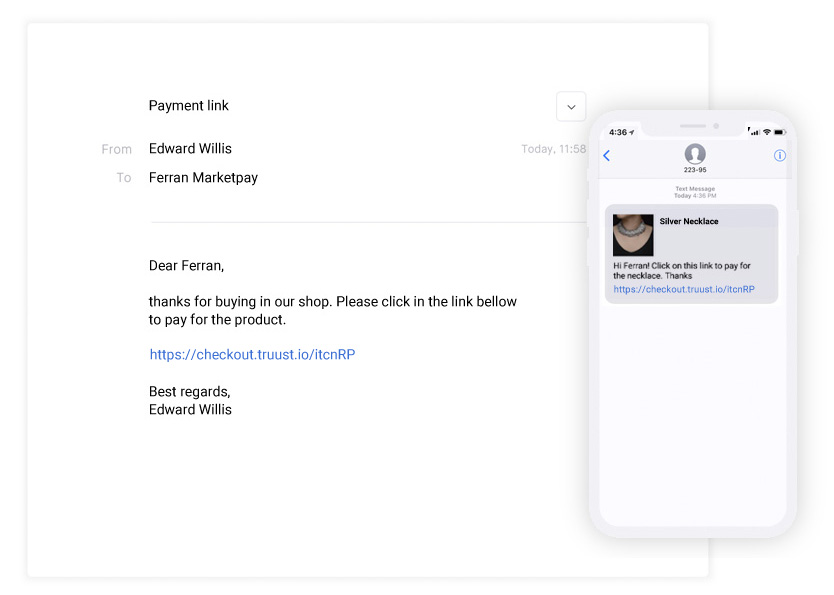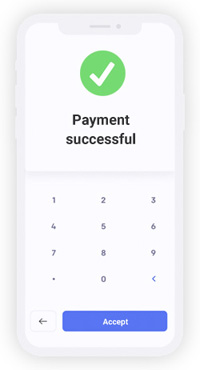 Accept transactions in seconds
Accepts all major credit and debit cards such as Visa and MasterCard
You will have access to real-time transaction reports from your control panel.
Send your own personalized notifications to your customers to make the payment. If, for example, the customer has not paid after 15 days, you can have the payment request sent automatically. You determine the interval.
✓

You don't need a website

You don't need a website to sell anymore. Now you can make your customers pay online by sending them payment links with the price of your product or service.
✓

Integration with Chatbots

If you use Chatbots on your online platform you can integrate the payment links so your users can enjoy a smooth and instant shopping experience.
✓

Donations

Create links to accept multiple payments, then share it and start collecting online donations with just a link.
✓

Send links by email

Payment links can be a substitute for cash payment methods at the time of delivery of a product or at the point of sale of the business.
✓

Selling on Social Networks

Share your payment links through your Social Networks (Facebook, Instagram, Pinterest, etc…), offering your customers a fast payment option without having to leave their environment.
✓

Accepted in 28 European countries

Sell in all SEPA countries that use euro as an official currency.
How to send a link in a text
The convenience is mainly reflected in the fact that the user does not have to download any applications.
Our platform is designed so that it takes the seller less than a minute to generate a link. When the client clicks on the link received, it opens a payment gateway from which he can make the payment. This payment solution has clear advantages.
Say "goodbye" to physical terminals and hardware; take payments anywhere you have Internet access.
You don't need a website.
Your customers don't have to have an account at any particular bank.
Several people can make payments at the same time, from different locations and at no additional cost.
Centralized all your payment transactions in one system.
From our dashboard you can create and manage your links in a few seconds.
When is it recommended?
Pay By Link is not a method that is limited to a specific case, in fact, quite the opposite. Asking for card details by phone can be very time consuming and can sometimes generate distrust, especially for small businesses with few resources. Pay By Link saves you time. Simply log in or register a Truust account, create and send a payment link to your customer.
This system is designed to facilitate the collection process and avoid delays in payments.
Want to explore more?
Sign up for a Truust account or ask to see our platform in action.