How to create payment links
To share your orders via a link, click on the 3 dots to the right of each order.

A menu will be displayed with options related to the order. Click Share Links.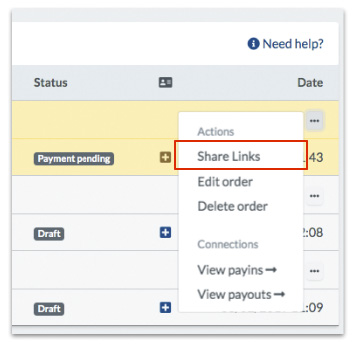 Link sharing options
You have several options to share links.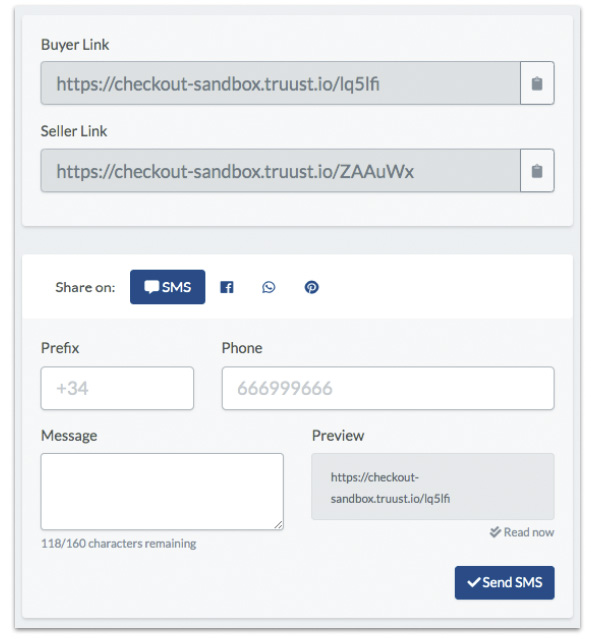 Buyer Link: The link that we will send to the buyer.
Seller Link: The seller's link.

Share on: we will choose the channel we prefer to share the link.
We have the following options:
SMS
Facebook
WhatsApp
Pinterest