Payins are the payments made by buyers, the inflows of money.
To access the Dashboard Payins screen, click on the "Payins" option in the left menu.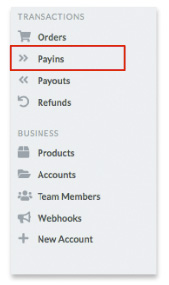 Once the buyer has made the payment, it will be listed in this section.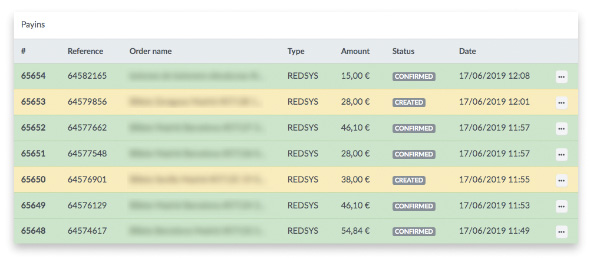 Click on the 3 dots to the right of each payin to see the options for each payment. These are the following: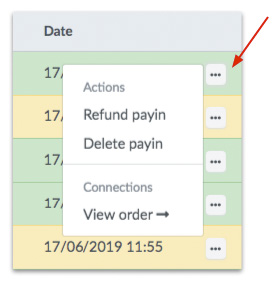 Refund payin: return the payment to the buyer.
Delete payin: delete the payment order.
View order: access the details of the transaction.