How to generate Payouts
Payouts are the payments we make to the sellers, they are the payments that come out of the escrow account, the outflows of money.
To access the Dashboard Payouts screen, click on the Payouts option in the left menu.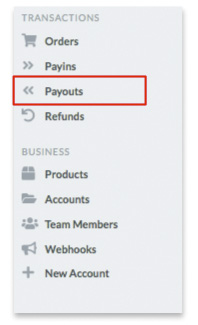 Once the buyer's payment has been received, you will find it listed in this section.

Click on the 3 dots to the right of each payout to see the different options for each: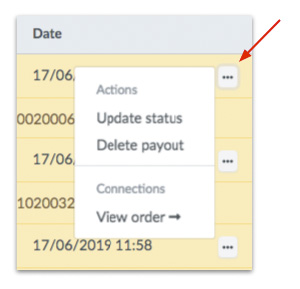 Update status: update the status of the payment.
Delete payout: delete the payment.
View order: access to the transaction details.