One of the main objectives for eCommerce companies is to create trust in the brand. However, with increasing threats to data privacy and consequent user concerns, building trust in your current and future customers can be a real challenge.
OUTLINE
Introduction
Provide reliable payment solutions
Implement AVS and CVV
Use 3D Secure
Summary: these are the key features of a trustworthy payment solution
A recent study by Zynstra has revealed that retailers are responding to cyberattacks on average twice a week. 16% of retailers say they experience an attack or attempted attack every day, 11% say they respond 2 or 3 times a week and 64% say they respond once a month.
Moreover, according to the latest report by the European Central Bank (ECB), the total annual value of fraudulent transactions amounts to €1.8 billion, meaning that the need for fraud prevention services has never been greater.
If merchants hope to address their customers' concerns and, consequently, increase their eCommerce sales, they need to show users that they are dedicated to protecting them – and that means providing a better payment process. The next three steps will be a good start.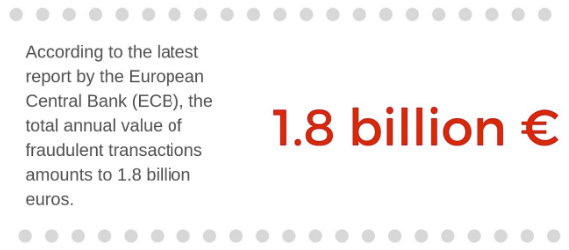 Provide reliable payment solutions
It is not surprising that customers are on guard when it comes to online shopping and data privacy. A global survey by the Center for International Governance Innovation (CIGI) and Ipsos revealed that 55% of consumers are more concerned about their online privacy than a year ago, with 82% "very concerned or a little concerned" about cybercriminals.
One of the best ways to help build customer trust is to offer a payment solution that online shoppers feel comfortable with. A reliable and secure payment method can mitigate the worry of completing online transactions.
The payment process is crucial in an eCommerce, thus it is essential to compare the available payment solutions before deciding which ones you want to offer on your online platform. It is certainly important to compare the cost of different payment solutions, but it is also important to make sure that the chosen payment solution has a good reputation among your users.
Meeting the Payment Card Industry Data Security Standard is another key feature of any secure payment solution. Remember to keep this in mind before choosing one for your eCommerce.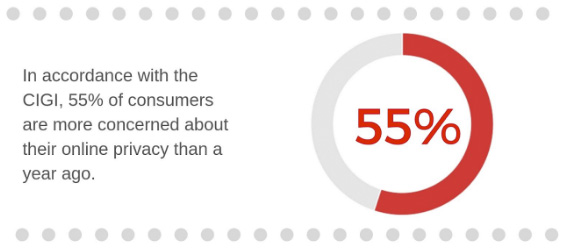 truust.io offers several solutions as a payment partner to businesses at any size. For more information, get in touch with our team.
Implement AVS and CVV
Another strategy to defend your eCommerce against cybercrime is to apply basic fraud tools to your payment form. The AVS rules (Address Verification System) verify that the cardholder's address information matches that of the card issuer bank on file, while the CVV (Card Verification Value) validates the verification number on Visa, Mastercard, Discover and Amex cards. Both can help protect your business against payment rejections and fraudulent transactions.
Remember that many banks approve transactions that don't exactly match the information in their files. Using AVS and CVV will provide protection for your customers and your brand while the customer continues to enjoy a fast, easy and hassle-free payment experience.
Use 3D Secure
Merchants doing business in Europe or the Asia-Pacific region, on the other hand, should consider enabling 3D Secure. Besides applying an extra layer of security, 3D Secure simplifies the payment process by allowing the cardholder to establish a password with their card-issuing bank.
For consumers, this method of card processing represents a shield against fraudulent transaction attacks. When merchants ask users to confirm their identity using a unique password, fraudsters cannot easily make unauthorized purchases with stolen cards.
An additional advantage of this approach is that retailers can transfer chargeback responsibility from their business to the customer's bank in the event of a fraudulent transaction. Since many card-issuing banks outside the U.S. do not process debit cards without 3D Secure, it can be crucial to your payment strategy in this customer segment.
Summary: these are the key features of a trustworthy payment solution
To put it in a nutshell: before optimising the payment process to ensure its trustworthiness, you need the necessary technical security to back it up. 
We have summarized what has already been explained in 5 points to take into account when choosing the ideal payment solution for your eCommerce:
Make sure you comply with the Payment Card Industry Data Security Standard (PCI DSS).
Consider implementing fraud prevention tools to prevent suspicious activity.
Reduce potentially the leakage of data by using tokenization, which sends data to a centralized server for secure storage and replaces it with a token on your site for future transactions. This is determined and established by your payment gateway.
Implement AVS and CVV to verify cardholder information and validate the cardholder verification number.
Apply 3D Secure, which provides an extra layer of security for payments.
Make sure your site is protected with an SSL protocol. This converts the address of a website from HTTP to HTTPS, the "S" stands for "secure". This way you guarantee that all the information your buyers enter is encrypted and protected.
If you are using a good eCommerce platform and have chosen a first-class payment gateway, the above should be covered.
Find your business motivation!