Truust publishes objective reviews; our opinions are our own and are not conditioned by paid ads.
If you've never heard of crowdfunding, you've probably come across some examples of it on social networks. Crowdfunding refers to the idea of raising funds for a project or cause through a large group of people online. Both individuals and small businesses can take advantage of it to get the support and the resources they need during the early stages of their ideas and projects.
When looking for a fundraising page, you should check their fees, as many platforms charge commissions for each contribution, as well as a small percentage of your total earnings. Similarly, you should also look at the type of financing for the platform. Some crowdfunding sites use the "all or nothing" model, which means that the project owner only receives donations if it achieves its goal.
Here are some of the best crowdfunding platforms for you to find your own if you're looking for funds, or inspiration if you are planning to create your own crowdfunding.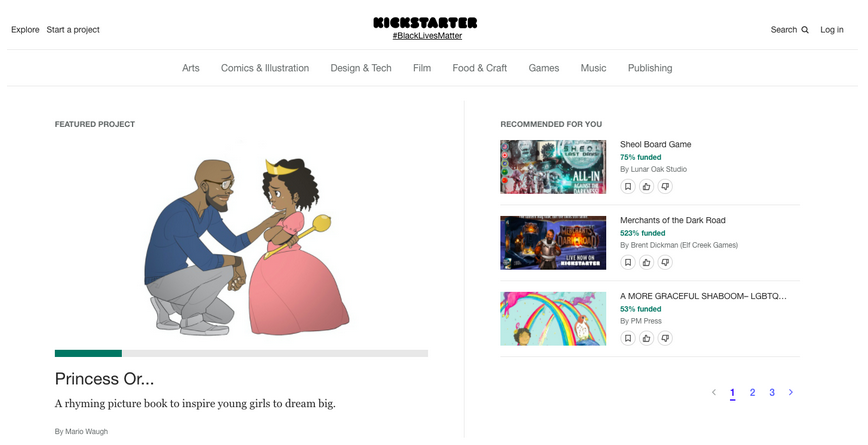 Kickstarter helps artists, musicians, filmmakers, designers and other content creators access the resources needed to make their ideas a reality. Since its launch in 2009, the company has helped 15 million people contribute $3.7 billion to successfully fund more than 143,000 projects. Funding is "all or nothing", so you have to meet the goal you have set in the time set or all sponsors get their money back.
Kickstarter is a reward-based crowdfunding platform. Investors are offered incentives to support the project, from T-shirts to exclusive pre-sale discounts. Different levels of rewards can also be offered; the more money an investor pledges, the greater the rewards. The result is that Kickstarter's projects tend to be high quality and very innovative, often creative or innovative enough to capture the attention of early adopters and headlines. Sponsors also tend to see these projects as more reliable, as they do not give away their money unless the campaign is successful.
Fee: there is a 5% fee, in addition to the payment processing charges (3 to 5%) per transaction. If you get enough money, there is a 14-day waiting period for funds.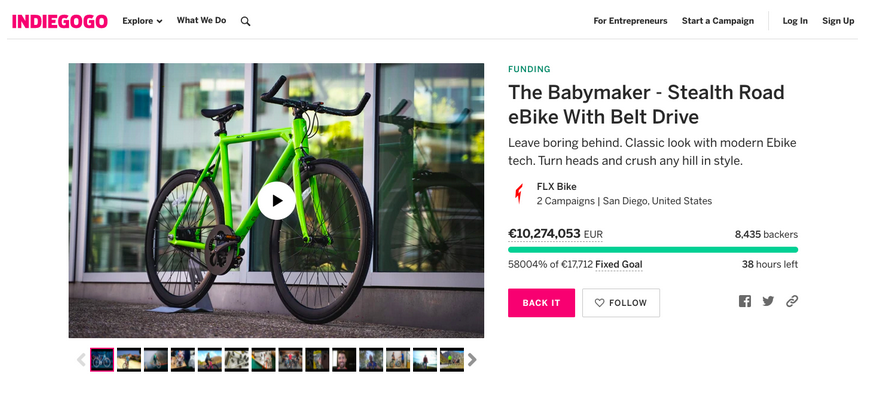 Indiegogo offers both live crowdfunding campaigns and a marketplace for innovative products. It has helped entrepreneurs raise over $1 billion for more than 650,000 projects. The platform, which defines itself as "the global network of pioneers", offers its users two options: fixed and flexible financing.
The fixed one is the best option for fundraising campaigns where the project needs a certain amount of money, while the flexible one is more suitable for campaigns where the project will benefit from any kind of funding. With flexible funding, the project will get its funds regardless of whether it meets its objective or not; with fixed or "all or nothing" funding, all funds are returned to its investors if the campaign objective is not met.
The main advantage of Indiegogo is that there is no need to stop collecting money after a certain date. There are no fundraising goals or deadlines. In addition, there is the possibility of offering shares, revenue sharing, and even sales of crypto-currencies.
Fee: If money is collected for a project, Indiegogo charges a 5% platform fee. There is also a 3% processing fee and 30 cents per transaction. The minimum goal for any type of fundraising is $500. However, if you're raising money for a cause, you won't pay anything on Indiegogo's partner platform, GoFundMe.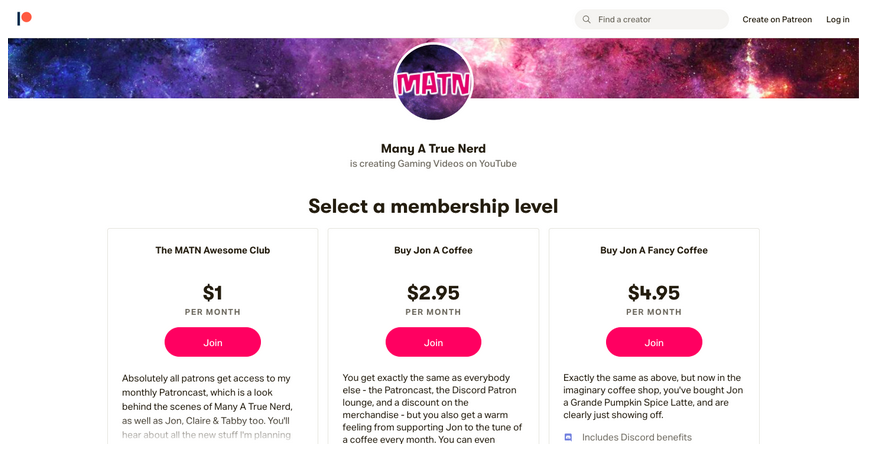 Patreon is one of the most unique platforms on this list with a specific focus on the new wave of creator-bloggers, YouTubers, podcasts, cartoonists, musicians, streamers and other online content creators. The platform has two million active patrons and more than 100,000 active creators. Although its service seems more like a niche, Patreon is actually the fifth-largest crowdfunding platform after GoFundMe, Kickstarter, Indiegogo and TeeSpring.
While many of the major crowdfunding platforms support time-limited campaigns, Patreon was created for creators and Internet personalities with a loyal audience to generate recurring revenue through paid memberships. You can choose to let customers pay "per month" for special community benefits, or pay "per creation" to encourage the creation of more content.
Patreon's creators offer all kinds of exclusive benefits based on different payment levels, such as exclusive content, branded items, advances and much more. For those creators who publish new content frequently and who have a large online fan base, it may be worthwhile to create a profile at Patreon.
You can create an active fan community and offer exclusive content (through Patreon's various integrations) that is unlocked based on the user's membership level.
However, a major drawback of Patreon is that it does not promote creators as much as Indiegogo or Kickstarter, which have category lists and entire pages about their projects so that potential donors can see what or who they can donate to.
Fee: Patreon takes 5% of successfully processed payments. There is also a payment processing fee each time a payment is processed (usually at the beginning of each month). Payment fees may also apply for moving funds from the originator's balance to a bank or PayPal account.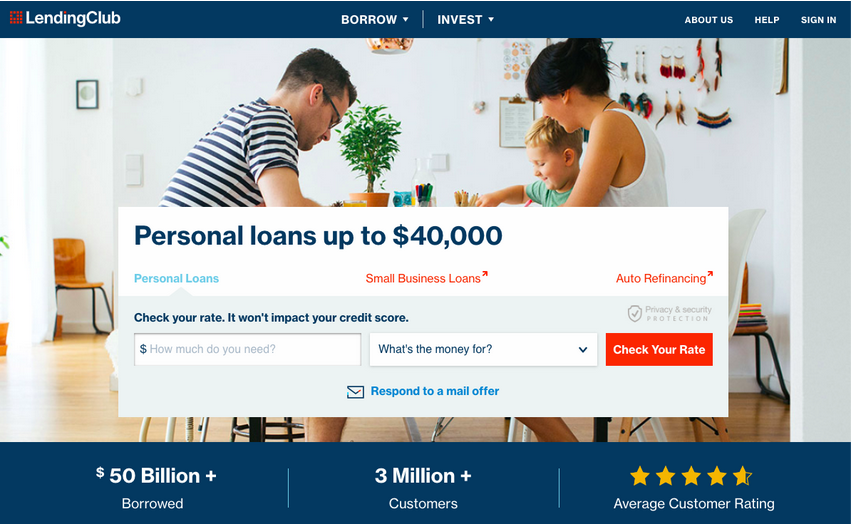 LendingClub is crowdfunding of P2P (peer-to-peer) loans or crowdlending. The platform offers loans to individuals of up to $40,000 and business loans of up to $300,000. LendingClub is not a bank. They connect the borrowers to the investors. In exchange for consistent returns, investors buy promissory notes that correspond to fractions of loans. LendingClub is responsible for screening borrowers and facilitating all transactions.
For business loans, all capital is obtained upfront, in terms of one to five years, with no monthly payments and no prepayment penalties. They recommend their one-time large expense loan program. Interest rates can be high depending on your credit rating, with total annual interest usually ranging from 10.68 to 35.89%.
LendingClub also requires that the company be in business for 12 months or more, have at least 50,000 in annual sales, have no recent bankruptcies or tax liens, and own at least 20% of the company. In other words, you must be in good financial condition.
Fee: the opening rate is between 1.99 and 8.99%, and total monthly payments per $10,000 borrowed are between $227 and $955, with total annual rates between 9.77 and 35.71 per cent.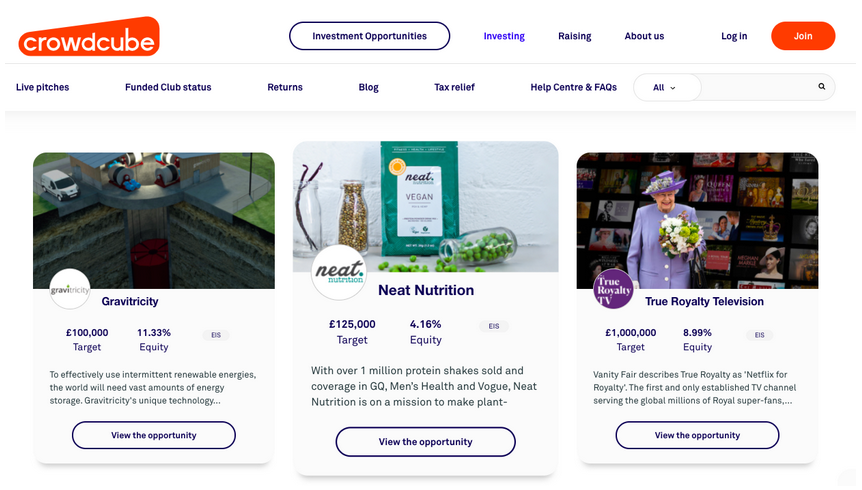 Crowdcube is an equity crowdfunding platform created to turn your friends, family, followers and clients into investors. They will help you set realistic goals, a reasonable valuation, and effective launch, and a well-crafted communication plan to take advantage of Crowdcube's investment community.
The project becomes public when the launch reaches 20% of its target. Most of the launches reach their goal in just 22 days. With 75% funding, Crowdcube's legal team is committed to helping complete the funding round as quickly as possible.
Fee: at Crowdcube there are no fees for listing your business. A success fee of 7% on the amount collected and a 0.75% to 1.25% completion rate will be charged in addition to the payment processing fees.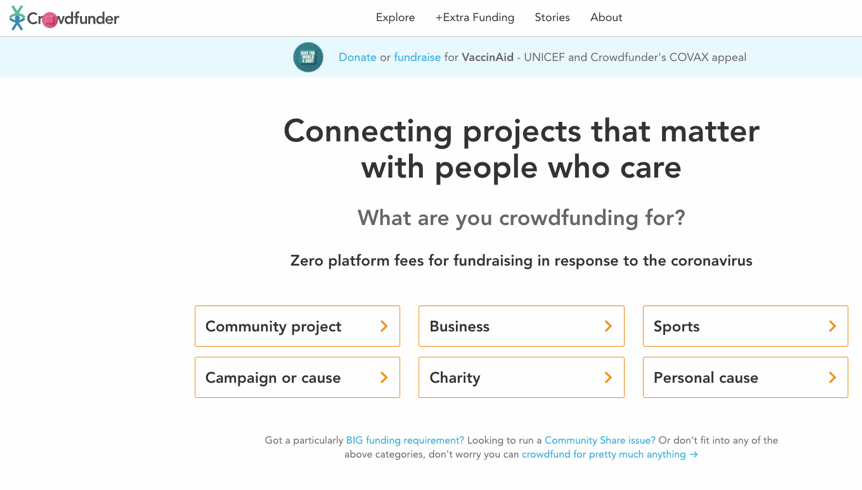 Are you interested in venture capitalism instead of simply funding a project? In this case, the Crowdfunder portal could prove to be an important ally.
Unlike other crowdfunding websites, where donors usually receive coins, beta access, special documents, etc. for their participation, all participants who fund a project on Crowdfunder receive one or more shares in the company itself. Nevertheless, this portal is not suitable for every project. Unlike on most portals, there is a minimum investment amount.
Fee: Crowdfunder offers three different subscriptions. Besides a free plan, there is also a Starter ($299 a month) and a Premium ($499 a month) subscription. Each of these plans comes with its own benefits and services, such as document storage, individual support, etc.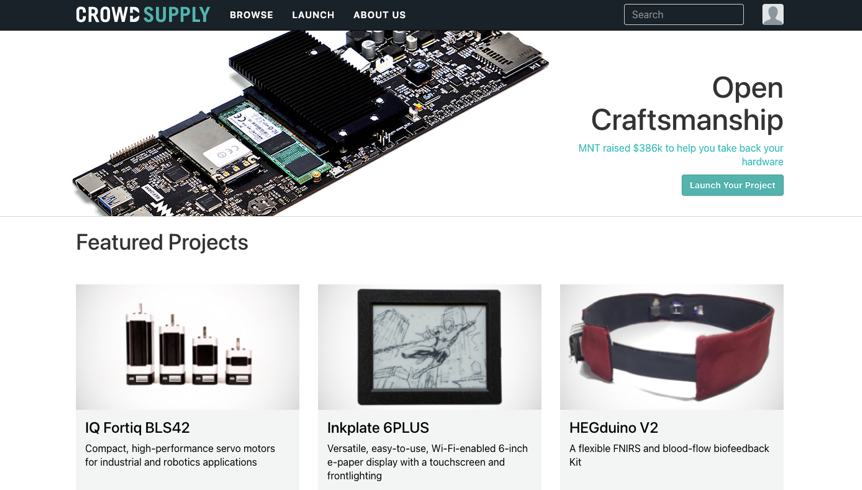 This crowdfunding portal deals mainly with unusual, original or obscure ideas that you won't find on other crowdfunding portals. Many users regard Crowd Supply as something like the Kickstarter of hackers. What does that mean? Well, some projects on Crowd Supply include a cheap budget stick PC or a French press made of rock.
Whenever you're looking for funding for an offbeat or exotic project, Crowd Supply is your choice!
Fee: Crowd Supply also differentiates itself when it comes to cost. The website offers you different subscriptions. The basic rate is 5% of the campaign revenue. The Standard plan charges 6-15%. All of these rates do not include payment processing costs. With each tariff, you also benefit from various extras.
All set to get you started in Crowdfunding?
If you are eager to start raising funds, you have plenty of options to start your own campaign. The best way to do this is to think about the specific needs and objectives of your project. With this in mind, you can start deciding which platform is best suited to your needs.
However, if you have your own crowdfunding platform or are thinking of creating one, you need to have a good method for saving the money from the contributions and transferring it to the project owner after the term is over.
Send us a message and we'll be happy to help you create your own payment flow so you can start connecting people with innovative projects.
Find your business motivation!