The Fintech world is constantly changing and therefore it is becoming more and more difficult to keep track of the most important developments and news. Below you will find a selection of English language news sources that will help you to keep track.
Since 2009, the website has been publishing news from the banking and fintech sectors and also offers articles on topics related to innovations in the financial services sector.
Bank Innovation has been listed as one of the Top 20 Fintech Blogs and Publications to Follow in 2017, as well as listed in the top 10 of Feedspot's Top 80 Fintech Blogs and Websites for Financial Services Professionals.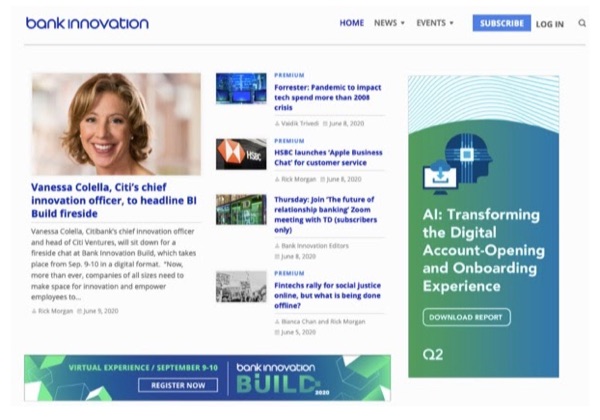 Crowdfund Insider is the news website that covers topics related to the changing global financial industry, including crowdfunding, peer-to-peer lending, blockchain and other fintech topics.
It offers broad coverage and an industry-leading viewpoint from a team of leading authors and industry experts from all around the world.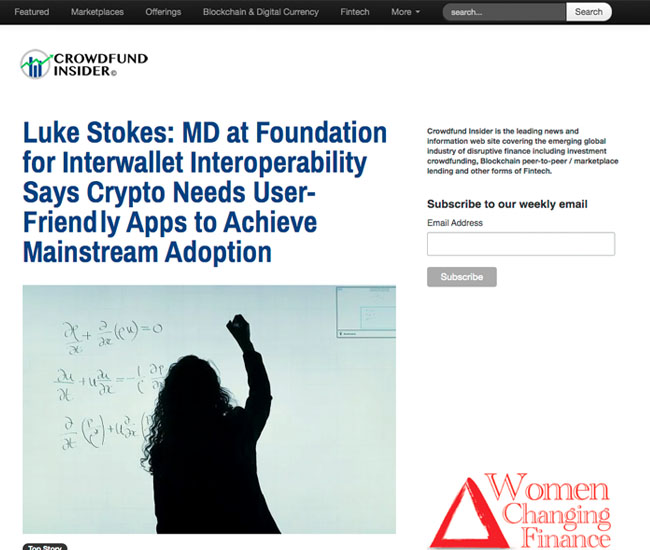 EU-Startups is the leading online publication dedicated to business start-ups in Europe.The EU Start-up team writes about tech and start-up topics with a focus on Europe. The issued goal of EU-Startups is to network the European start-up scene more strongly and to promote entrepreneurship in Europe.
In addition to paying special attention to young technology companies, they also publish other types of technology news that have commercial or cultural impact on start-ups in Europe.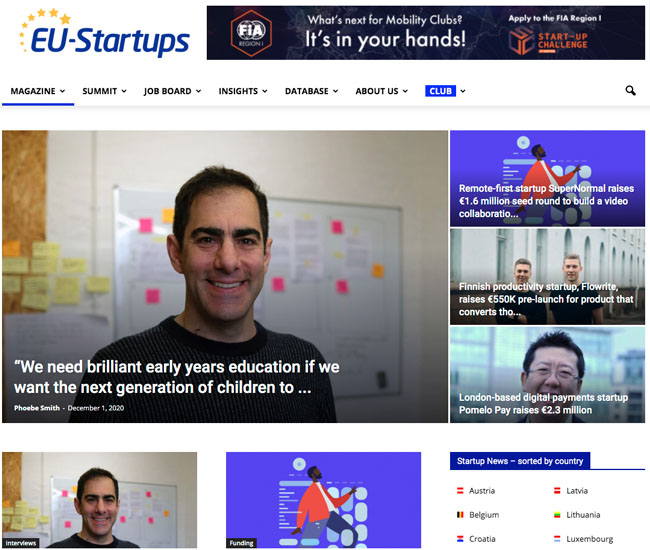 Monthly visitors: More than 200 000
Launched: 2012
Website: finextra.com

Finextra is a leading independent information online journal and source of information for the global financial technology community.
Finextra covers main technology news in wholesale, retail, capital markets and insurance. It also publishes a wide range of scientific articles, reports, official documents and case studies.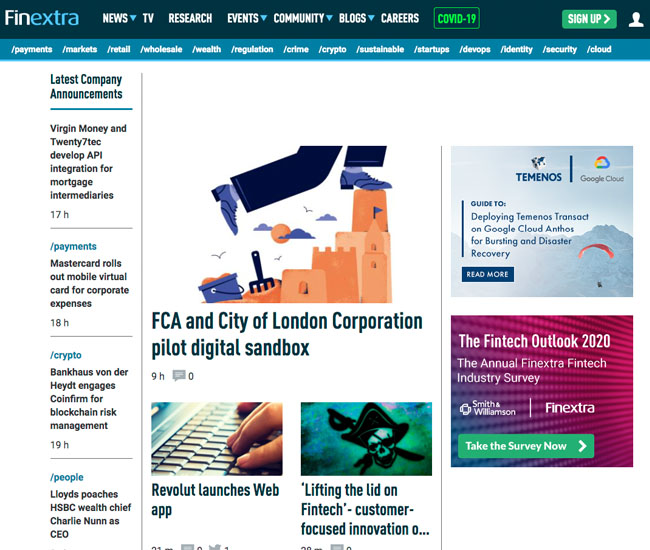 Monthly visitors: More than 80 000
Launched: 2012
Website: fnlondon.com

Financial news is a FinTech news portal, where a busy business owner can instantly access useful information.
It is the main source for investment, banking, fund management and financial industry.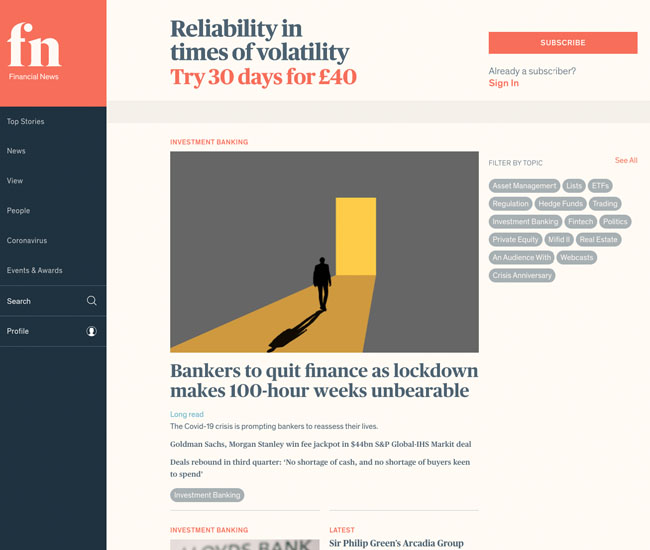 Monthly visitors: More than 4 200 000
Launched: 2012
Website: qz.com

Launched in 2012, the news website Quartz serves a new generation of business leaders, stimulating creative and intelligent journalism, built primarily for users.
Quartz describes itself as a news source for entrepreneurs in the new global economy. The news magazine covers a wide range of digitally related topics such as finance, politics and the global economy.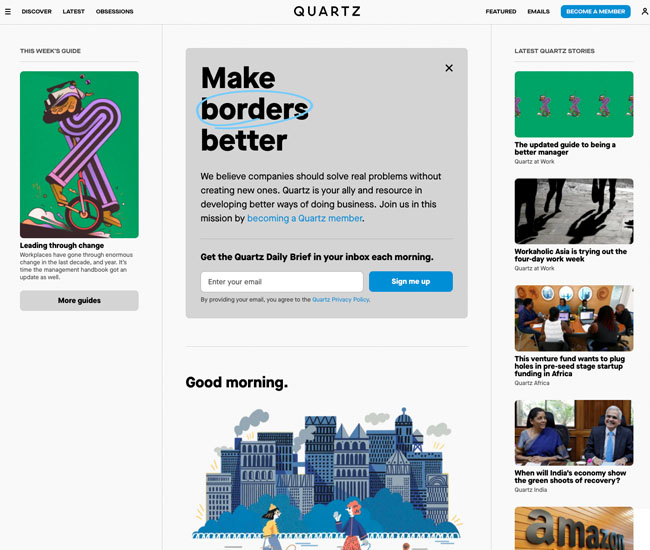 Monthly visitors: More than 12 100.
Launched: 2013
Website: tech.eu

Tech.eu combines strong editorial products with marketing information reports based on data about investment phases, geography and sectors, as well as events, research and consulting services.
The website reports on the European technology industry as well as topics such as Fintech, e-commerce and IoT. Besides the tech hotspots of Western Europe, the team also covers developments in Central and Eastern Europe.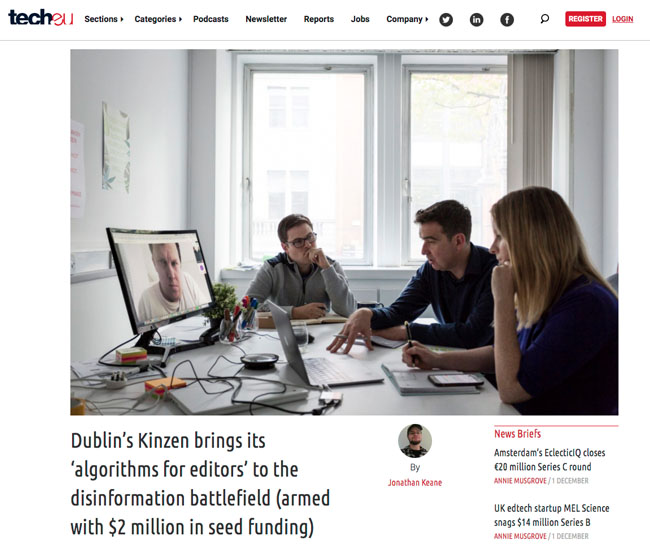 Monthly visitors: More than 12 000 000.
Launched: 2012
Website: techcrunch.com

TechCrunch is an American online journal specialising in high technology.
The company operates a network of websites covering technology industry news from around the world. The news portal reports on a variety of topics such as tech start-ups, tech trends and the latest gadgets.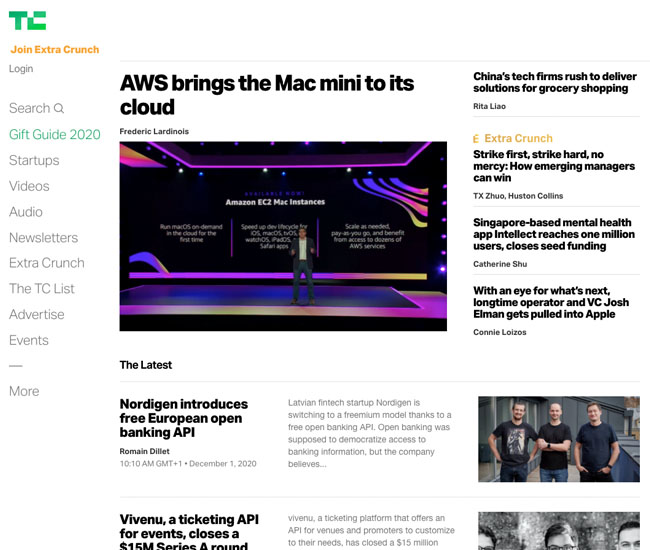 The Fintech Times is the world's first newspaper dedicated exclusively to FinTech. FinTech Times appears every month and explores the explosive world of financial technology, combining knowledge, opinions and experience first hand.
It is a chronicle of the latest developments in advanced financial technologies, such as PayTech, RegTech, Banking Transformation, Open Banking, Blockhain, WealthTech, Insurtek, etc.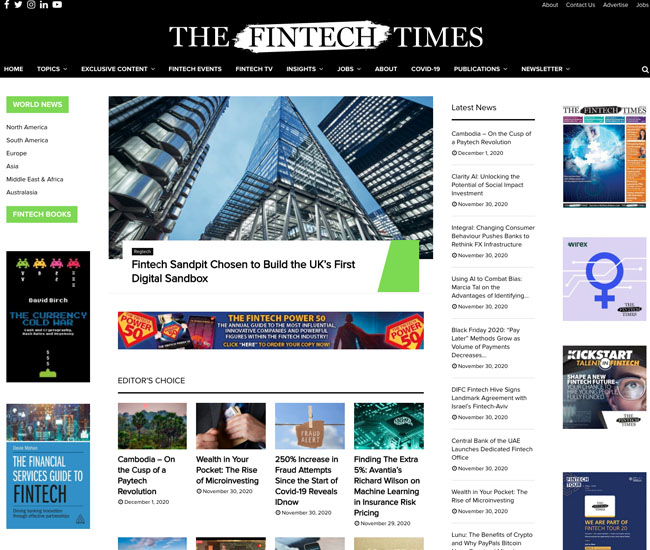 Find your business motivation!