Whether we are talking about e-commerce, marketplaces, crowdfunding, fintech or crowdlending, there is plenty of work behind any digital business model, not only to create it but also to keep it up and running.
Every online platform involves processing payments, attending customers, and depending on the business model, managing stock.
But, how do you choose the right tools that better fit your business?
For example, if you choose a good eCommerce platform, managing inventory and processing payments can become much easier than you think. And if a FinTech startup chooses an excellent smart payments provider, it will be able to boost the services it wants to offer.
There are many solutions for online businesses that allow you to create and run your business without the need for programming skills, a minimum budget or a background in web design. They come full of tools, resources and specific functionalities to make the user experience of your online business unique.
That's why we've put together a list of 6 top-notch platforms you can count on to develop your own online business.
The 6 best solutions for your digital business
The all-in-one freelancing solution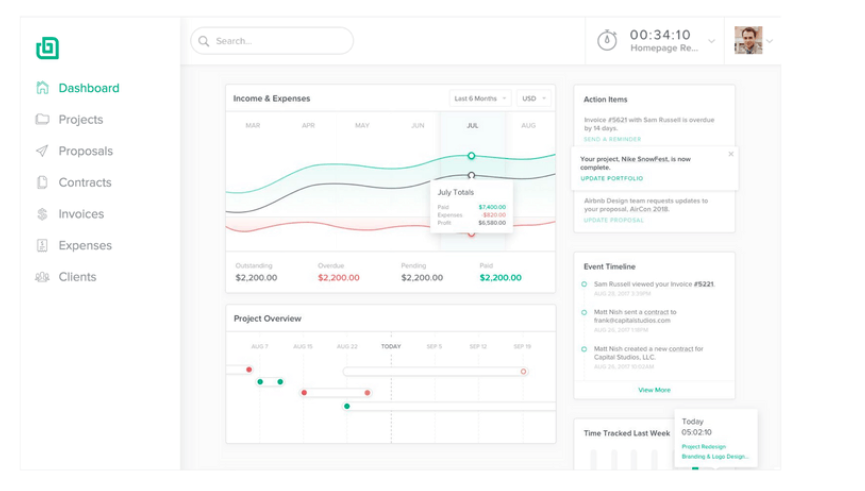 👍 What we like
👎 What we don't like
It makes an excellent follow-up of the various documents associated with the different projects

Allows you to easily create contracts for all your major projects

The dashboard provides a clear overview of the projects in progress

Currently only available in English

The tool for tracking time spent is quite limited

The expense function is not as efficient as can be found in other specialized accounting solutions
Hello Bonsai is a tool or set of tools whose purpose is to help you run your freelance business more efficiently. It is basically a way to manage several projects at once, without mixing up details. The secret of Hello Bonsai is automation. The platform automatically generates legally binding contracts and invoices. In addition, it offers deadline notifications and acts as a general basis for all your important documents.
Any freelancer who carries out several projects at the same time may be interested in what Hello Bonsai has to offer. It helps you deal with all the administrative work that keeps you from focusing fully on the work that really matters.
Advanced marketplace software for every stage of your business lifecycle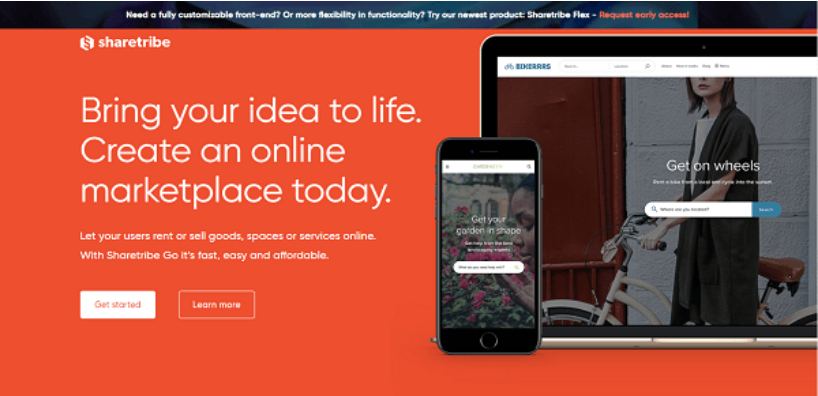 👍 What we like
👎 What we don't like
The registration and configuration process of your marketplace is very fast

It offers essential functionalities such as workflow, listing customization, notifications, ratings and reviews…

The team behind the platform provides excellent user service

It has very limited marketing functions to interact with the customer database

The price of their plans is quite high
Sharetribe is a SaaS (software as a service) product used to create marketplace websites. It offers its users an easy way to start and customize their own online business. You can create a platform to:
Sell products and services
Sell or rent real estate
Allow vendors to sell their own products and services
Allow people to sell or rent their real estate
The interesting thing about this software is that there is no need to program or install anything, so it is perfect for entrepreneurs who do not have technical knowledge. Sharetribe takes care of all the web hosting and online payments you receive, so you don't have to deal with the technical side of your business.
A single platform for all of your smart payments of your digital business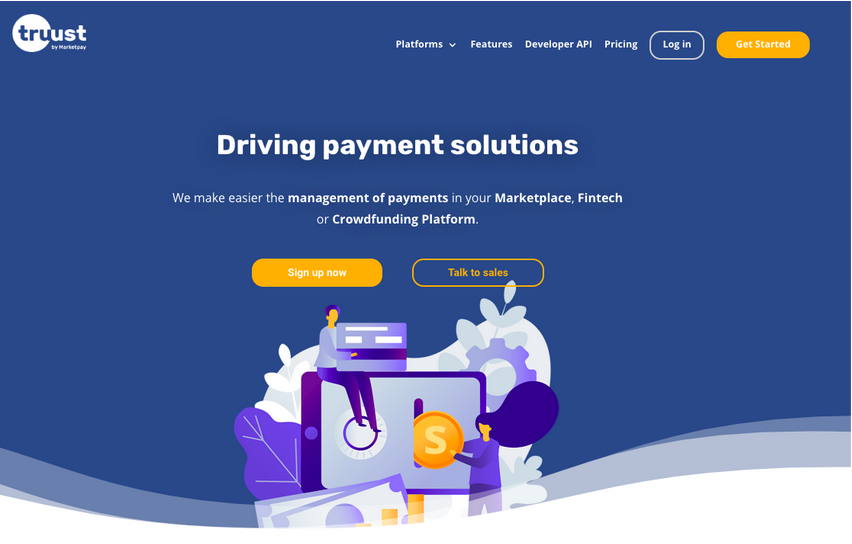 👍 What we like
👎 What we don't like
It offers solutions to design the payment flows of almost any type of business model: eCommerce, marketplaces, crowdfunding, fintech, crowdlending…

They take care of payment regulation issues, such as PSD2 and KYC

They offer a fast integration API and predefined dashboard rules

The functionalities offered by the free version are quite limited for most digital businesses
Truust is a customizable and easy-to-integrate platform for smart payments. With this solution, many types of digital businesses, from shared economy to e-commerce, can manage their payments in the marketplace with all the flexibility they didn't have before with traditional banking. Among other things, Truust allows:
Escrow payments: a layer of security is added to the shared economy based on leaving the money to be paid in a security deposit in the hands of a trusted third party, called an escrow agent. In an online sale, that amount is not transferred to the seller until it is confirmed that the product has arrived in good condition.
Division of payments between different parties: a system that automates instalment payments and, at the same time, facilitates the monitoring and control of movements.
Pay By Link: easily create a link that customers can use to pay. They can pay with a simple click. With this solution, there are endless possibilities: electronic invoices, eCommerce or even social commerce.
Online marketplace platform and business solution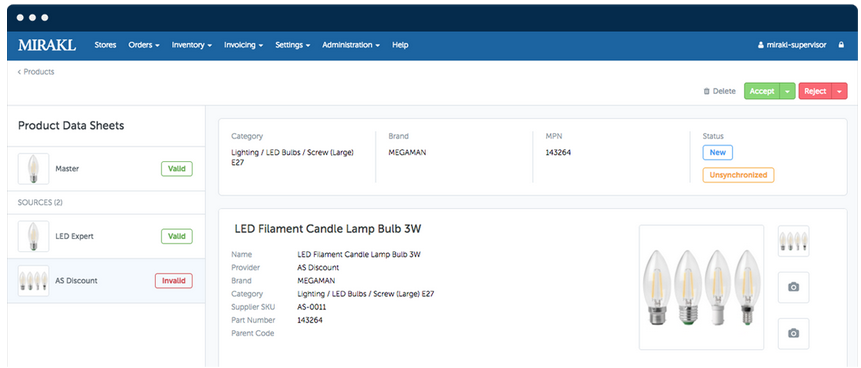 👍 What we like
👎 What we don't like
It has all the basic features of a marketplace and some advanced ones

Provides an easy-to-integrate API

The management of the sellers' product catalogue is very intuitive

Their website is insufficient: no prices, no demo available and no guides or feature lists
Mirakl is an online marketplace that allows retailers to sell products to customers through API and customised websites. It is a highly recommended platform for companies looking to expand their business, improve product management or better track sales parameters.
Among the functionalities offered by Mirakl are catalogue management, channel management, customer accounts, loyalty program, multi-store management, order management, product configurator, promotion management, returns management, SEO management, shopping cart, review management and CRM.
Website builder with high-quality templates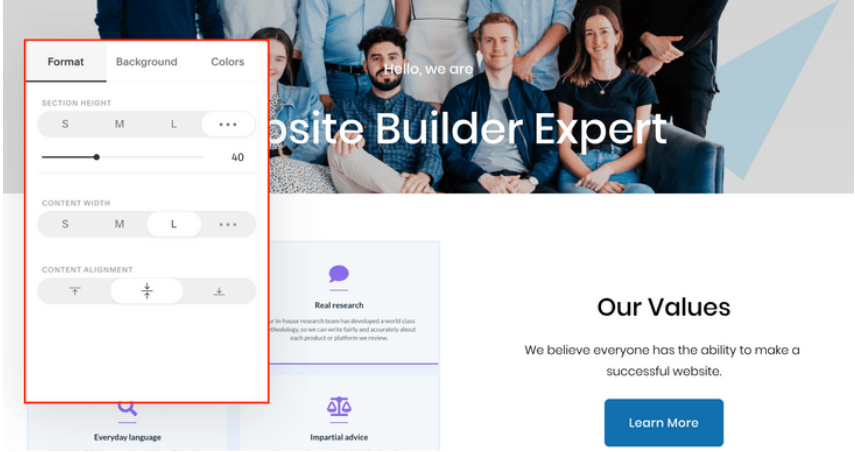 👍 What we like
👎 What we don't like
Impressive optimized templates for computers, tablets and mobile devices

Squarespace mobile apps allow you to edit pages, blog entries and e-commerce features on the fly

Ability to restore deleted messages and pages for up to 30 days

It does not offer an application store, so you depend on the integrated functions of the platform itself

You must save your work after each change, as it is not automatically saved
Squarespace is a website creation platform designed to help the most creative people build their own online storefronts and showcase their work, regardless of their technical ability. It has some of the best designs on the market and combines intuitive templates with powerful features.
It should be noted that Squarespace is a "What You See Is What You Get" type editor. With some platforms, like WordPress, you make changes and edits in the backend, and only see how they really look when you preview them. In Squarespace, however, you add text and images, and the way your page appears on the screen is exactly how it will look once it's published. It's a much simpler and easier way to create a web page because you know exactly what changes you're making as you make them.
SaaS solution tool for building your own online store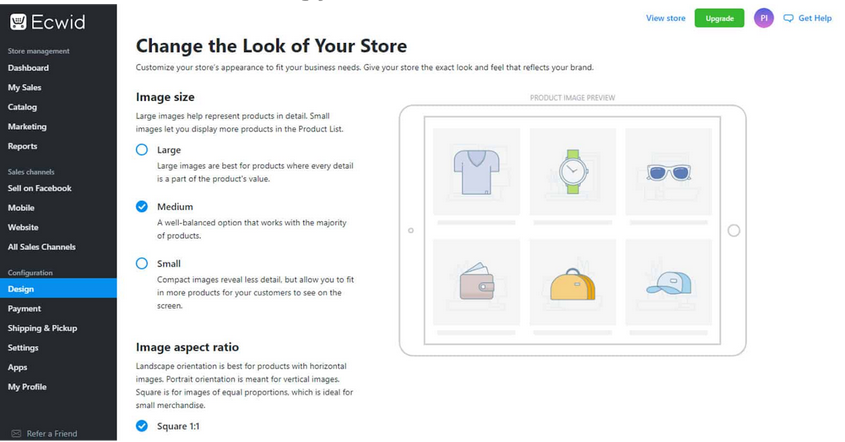 👍 What we like
👎 What we don't like
Ecwid's free plan comes with pretty decent features

Ecwid offers a wide range of eCommerce tools at reasonable prices

It offers functionality to set up an offline shop of your online business

It is impossible to edit your product URLs for SEO

No built-in subscription/recurring payment options
Ecwid is a powerful eCommerce tool that allows users to launch an offline store of their online business, add an online store to their website, open a store on Facebook and add a shopping cart to their WordPress page. No matter what kind of online presence you have, chances are Ecwid has the right formula to turn it into an eCommerce solution that your customers will enjoy.
In essence, Ecwid can be seamlessly integrated with any website, social network, blog, marketplaces such as Amazon, eBay and the like. Ecwid integrates with all major CMS platforms such as WordPress, Wix, Drupal, as well as custom-built websites. Best of all, you can sell through all online channels, and manage them all from a single dashboard.
Find your business motivation!