No time to read? press play.
What do you need to know about eWallets?
Advantages of eWallets in e-Commerce
The eWallets: the beginning towards a cashless future
What do you need to know about Digital Wallets or e-Wallets?
It is clear that the more mature a market, the more often alternative means of payment are used. This fact becomes clear when analysing a simple fact: currently, in Africa, 99% of payments are made in cash, while in the USA this figure is reduced to 51%.
One of the new means of payment that is becoming more popular is eWallets: virtual wallets where information about payment cards, bank accounts and other personal financial tools is stored, to make payments virtually. Their main added value is that they allow purchases to be made through smartphones or computers, speeding up eCommerce processes and simplifying the needs of the user. With eWallets, you can store your money and transact online or offline immediately (and securely).
These devices generally use NFC (Near Field Communication) technology, a short-range wireless communication system through which it is only necessary to bring the telephone closer to the point of sale terminal (POS) for the operation to be executed. The transaction is effectuated directly in payments of less than 20 euros and with PIN in higher amounts. The payment is previously charged through the association of a bank account or card to the wallet, that is why an eWallet is considered an online prepaid account.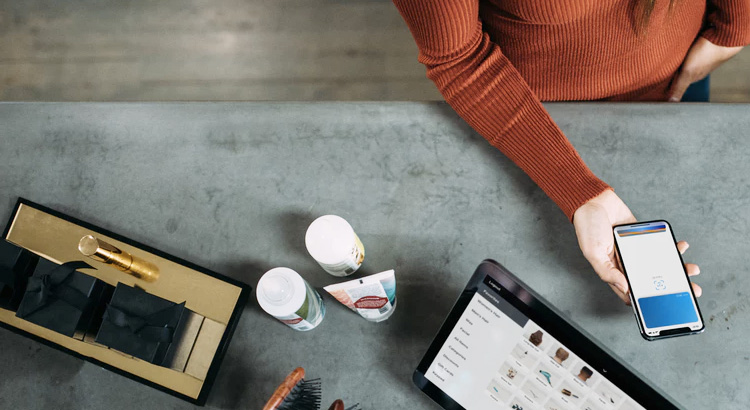 Once your card is registered, you will have access to online purchases or physical stores without having to swipe your physical card into the reader, preventing it from being cloned, stolen or in some cases, used for fraud or identity theft. Thus, this alternate payment option to cash is extremely attractive, not only because it is practical, but also because it is secure.
Advantages of eWallets in e-commerce
To a certain extent, an electronic wallet can be analogous to an online bank account, as the principle of its use is almost identical. But then, what is the advantage that makes the difference? The main advantage that can present the use of an e-Wallet for the e-commerce and its users is above all the security, since they do not share data of the card or the account, but they have exclusive credentials (username and password) with which the payment can be made in the most comfortable and protected way. Another benefit is that many people already use this method of payment also from their mobile devices, which is the preferred method in China and is still consolidating in the West.
The eWallets: the beginning towards a cashless future
Did you know that there are already countries where more than 60% of the population have not used cash in the last year?. We can practically store our money inside the mobile phone and leave our wallets at home.
Electronic means of payment are increasingly integrated into our daily lives and no one is surprised when we access an aeroplane or a film using an electronic ticket stored on a smartphone or a smartwatch. Similarly, more and more of us have diverted most of our payments from cash to the convenience of an NFC smartphone.
As previously mentioned, another advantage of paying with a mobile phone is secure. An eWallet is more secure than a credit card because it never shares your information with the bank, the merchant, or any third parties.
Furthermore, it does not store this information in the cloud. This solves all the problems associated with credit cards, illegal duplicates, and identity theft in one fell swoop.
If you haven't tried it yet, set up your payment system and start enjoying the advantages of mobile payment methods, you'll save time and gain in convenience.
Sources:
https://www.feedough.com/e-wallet/
https://hackernoon.com/a-no-confusion-guide-to-build-a-secure-mobile-wallet-app-in-2018-917fc4b95dd2
https://agilie.com/en/blog/digital-wallets-types-ideas-and-future-of-such-products
https://bullmarketz.com/e-wallets/
Find your business motivation!