The shop on Facebook is an additional optional tab that is added to your page.
This allows you to present products directly on the page and also to link them to articles. This feature itself is free of charge.
The products themselves must comply with the Facebook content guidelines. However, these are largely unproblematic, unless you want to sell tobacco products or drugs, which Facebook does not allow. More information can be found in the Facebook Guidelines under the point "Prohibited Content".
1. Set up Your Facebook Business Page
To set up a Facebook Shop, you'll need to create a free Facebook Page for your business. You can't create a Facebook Shop in a personal Facebook account.
The Facebook Shop feature is only available on Pages.
Access Facebook with a personal profile or create a new profile and in the top menu choose to Create > Page.

It will ask you to choose a page category, you can get started with "Business or Brand" that will allow you to showcase your products or services. Or you can go for 'Community or Public Figure' to connect with people from your group or club.
2. Create a page
Selected the option of "Business or brand".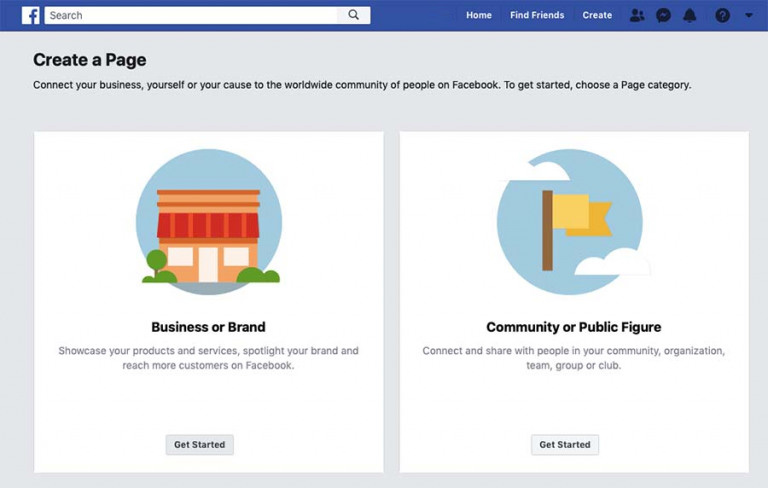 Once the page category is chosen, specify your page name and add a category to describe your page.
3. Facebook page name
Choose page name, category, profile picture, and more information. When you finish you will have your page created.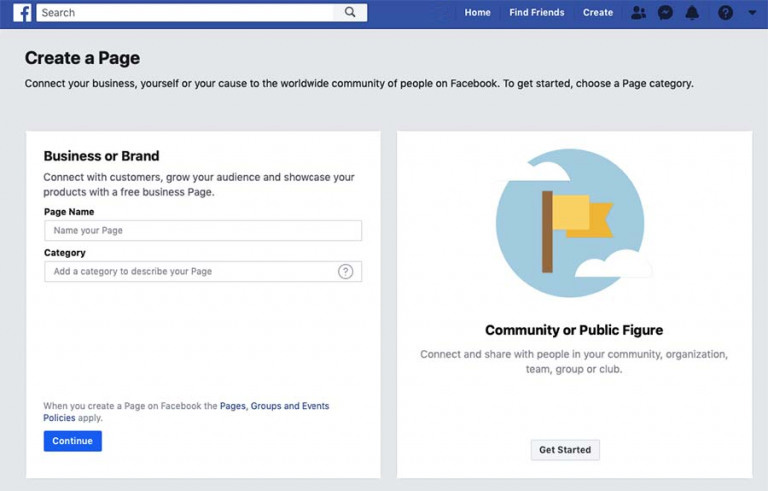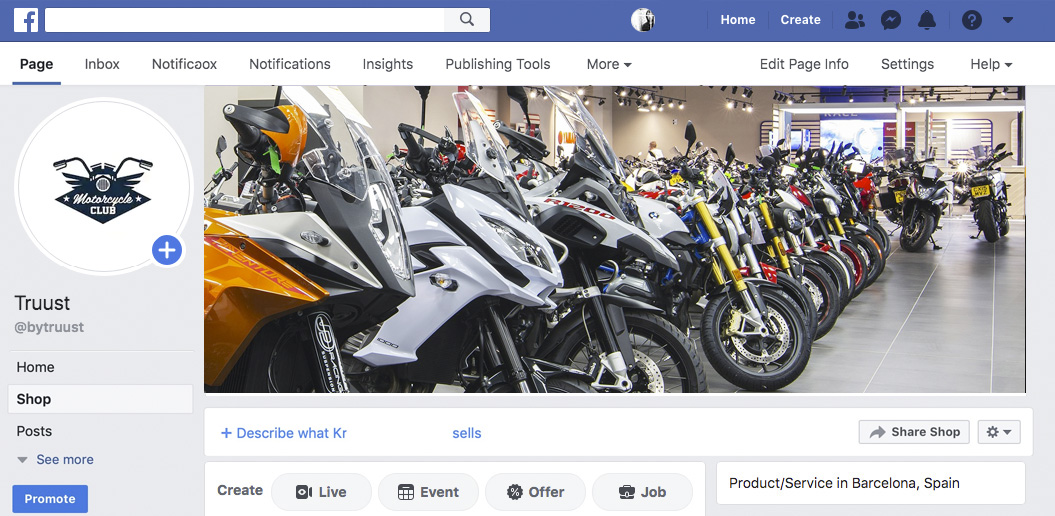 4. Page Configuration
From here you can configure the page for selling. If you access now to "Settings" you will be able to see the tabs that you have configured in the "Templates and Tabs" option.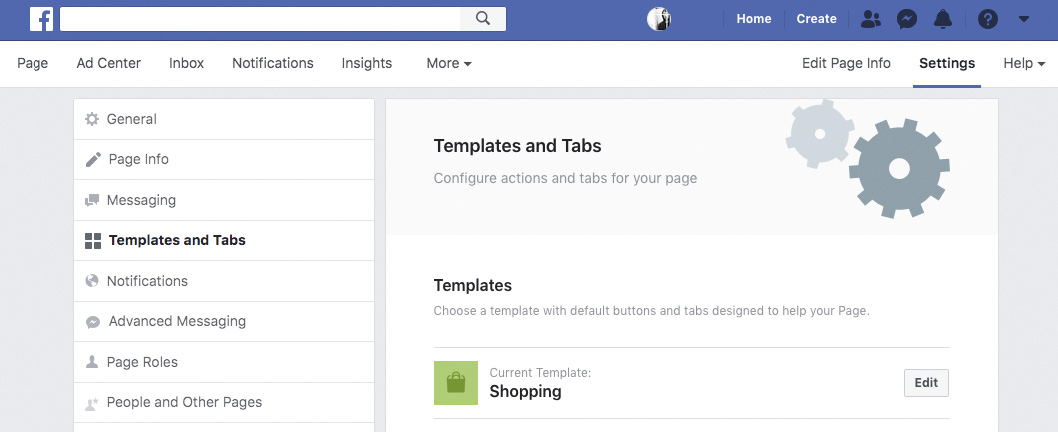 Scroll down the page and click on "Add Tab" and add the shop tab.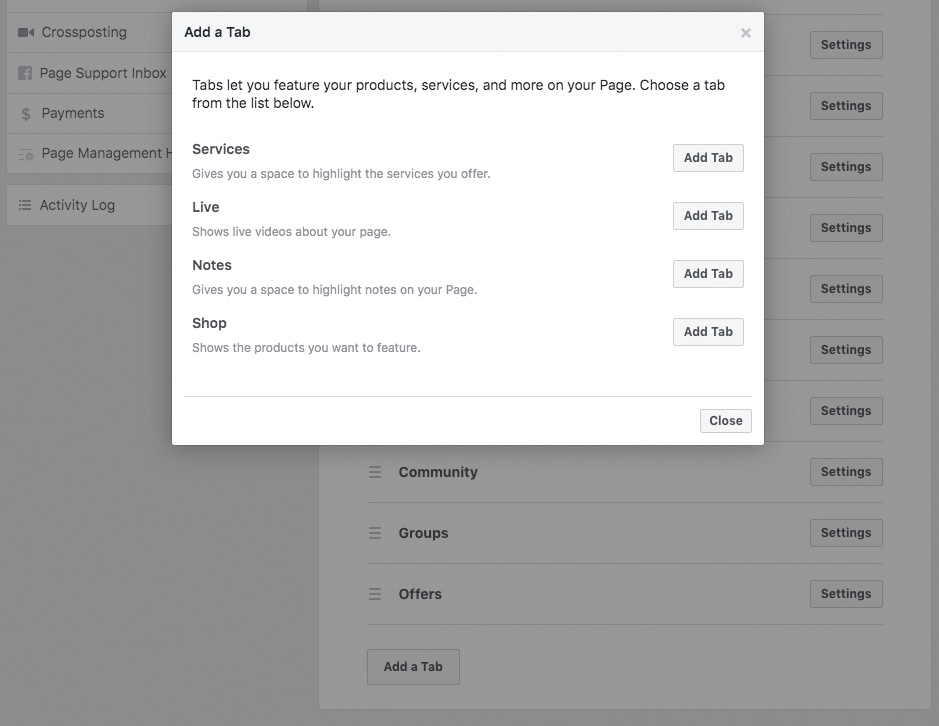 5. Shop Tab
After creating the shop tab, when you first click your shop tab a pop-up window is displayed explaining the setup you are currently going through.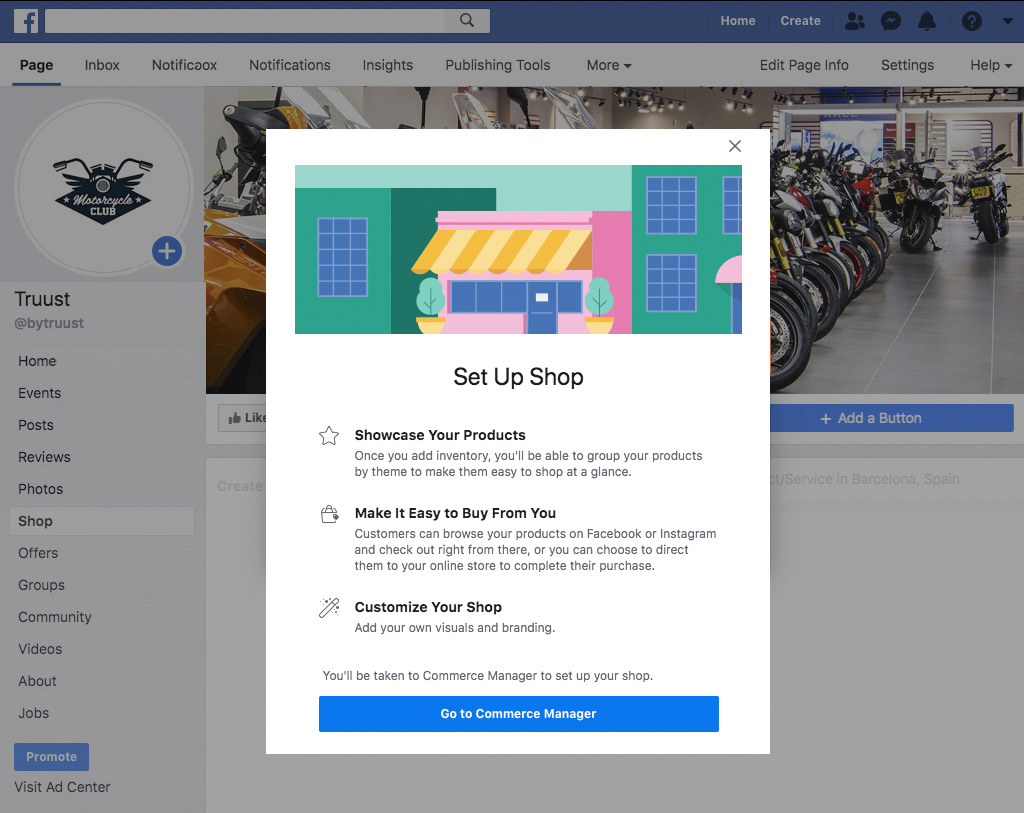 6. Setting up your shop
After creating the shop tab, when you first click your shop tab a pop-up window is displayed explaining the setup you are currently going through.
To use your own website and payment system you should choose Your Website option.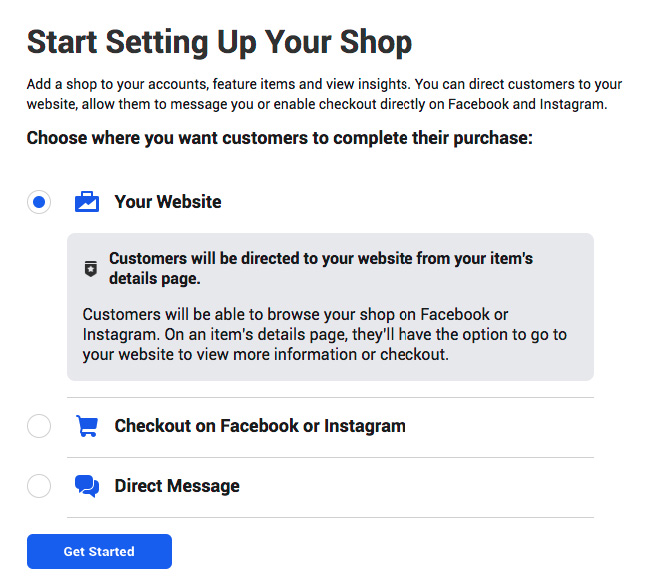 If you have different accounts choose the one you want to setup as a business.

Choose a Business Manager Account or create a new one.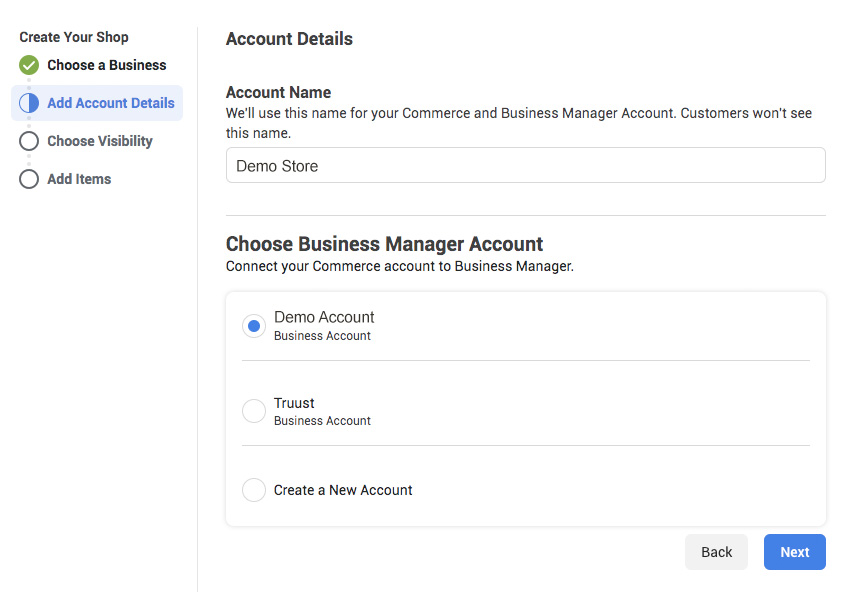 Choose where your products are going to be shown.

And create a catalogue where your products will be added.

Once you are done with all the steps your shop will be reviewed by the Facebook team to approved.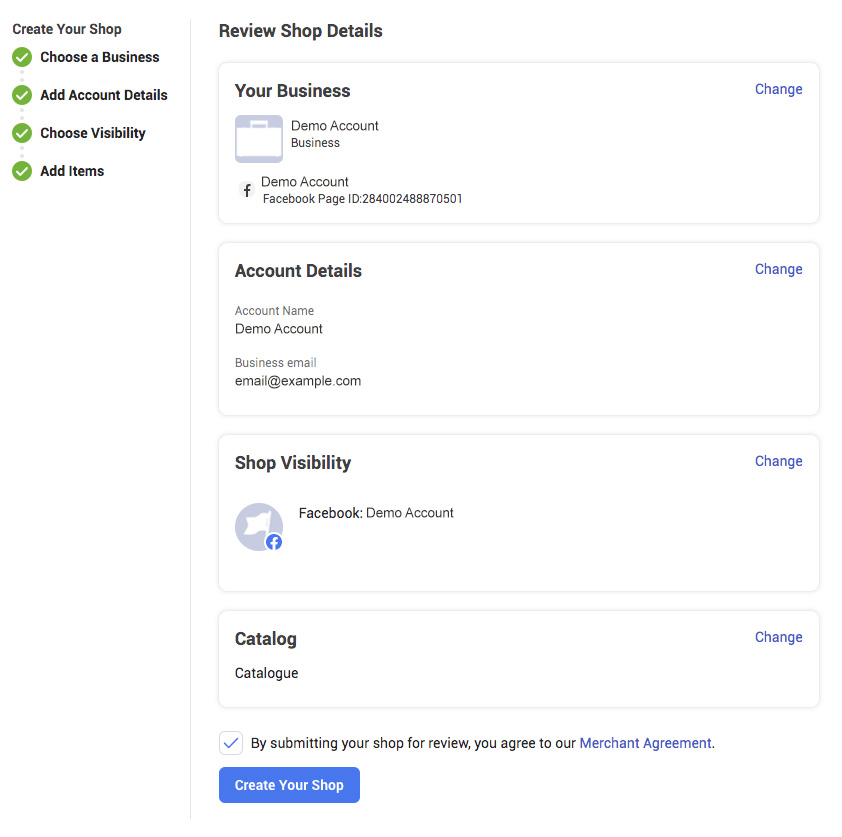 After your shop is reviewed and approved you will be capable to add products.
7. Adding products
Now, it's time to add products to your shop.
Clich on your Shop tab and Facebook will redirect you to the new setup area.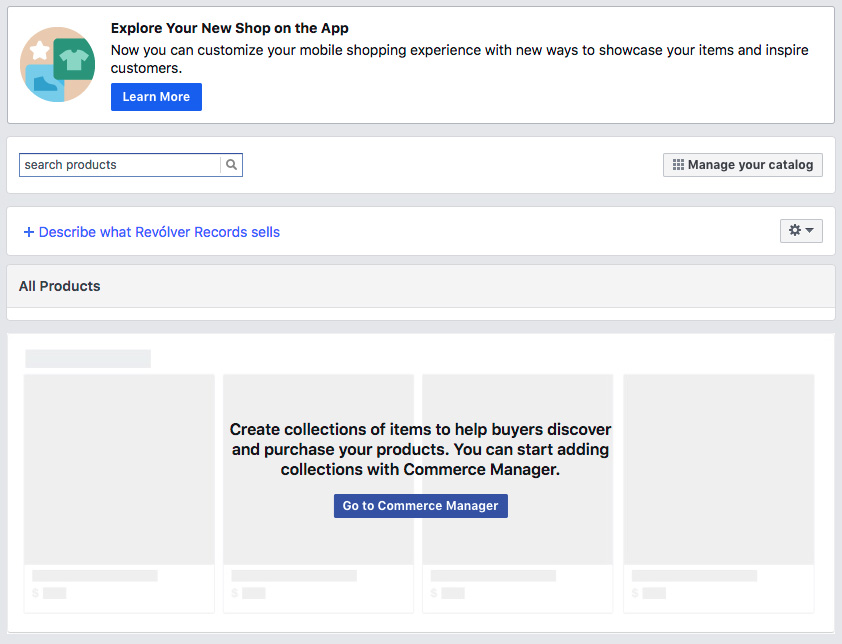 From the overview page you can choose the action you want to take.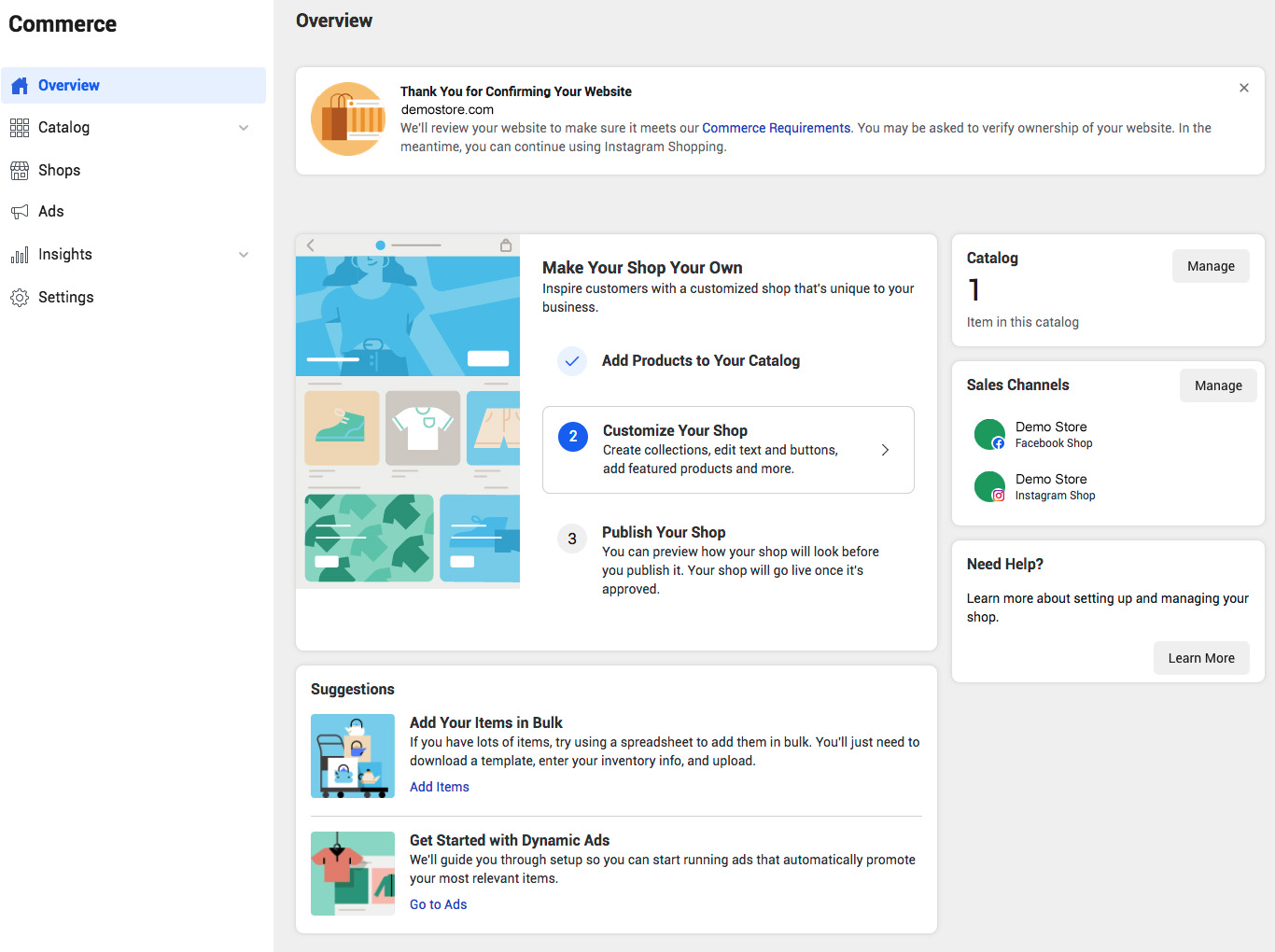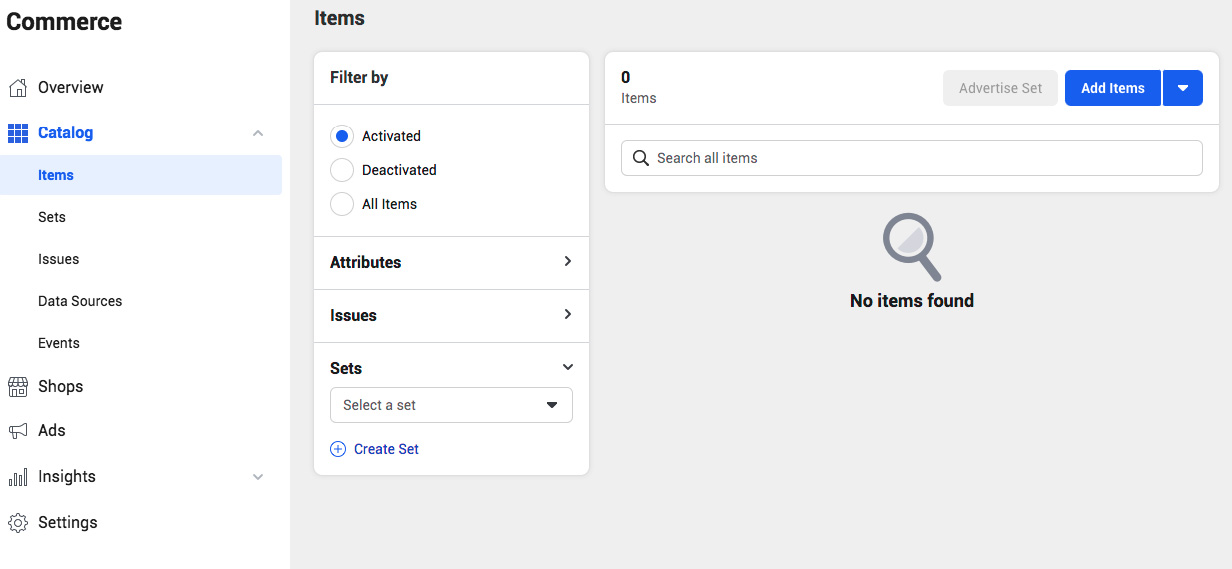 Start adding items. We recommend you first start adding them manually.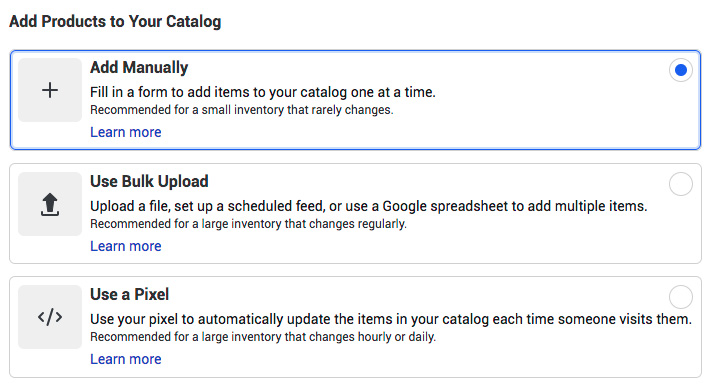 Specify all the product details.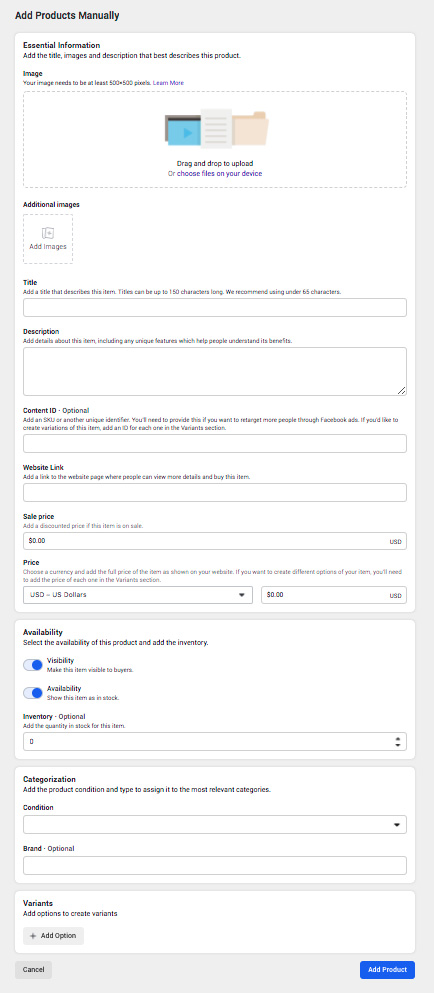 Now, when adding the products you only have to fill in the fields you need.
IMPORTANT: You must add the checkout URL of the ad generated with SocialCommerce account.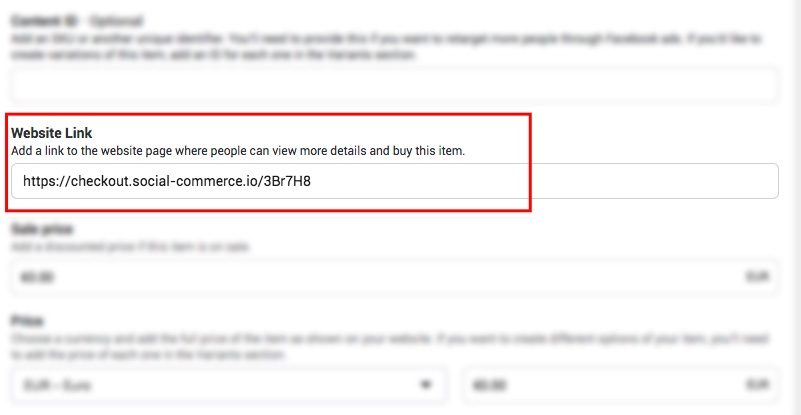 Then click Add Product and a confirmation notification will be shown.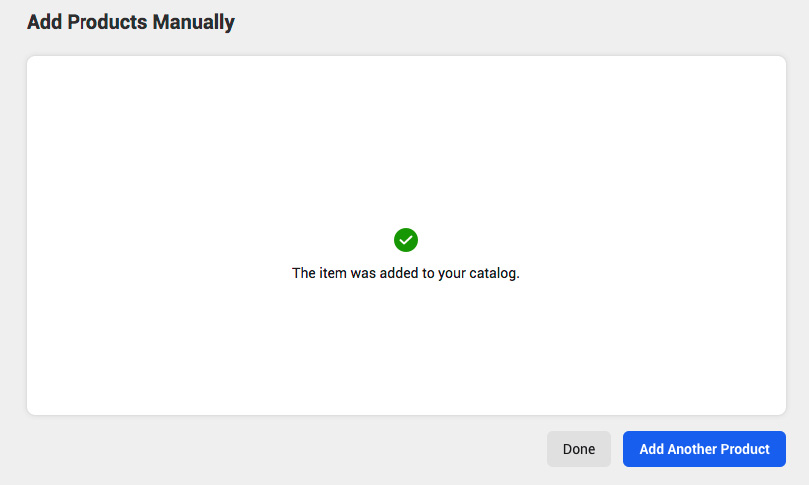 Then on your feed you will see the new product.
8. Product catalogue
From here on your product will already appear in your catalog and can be linked to the sale on Instagram.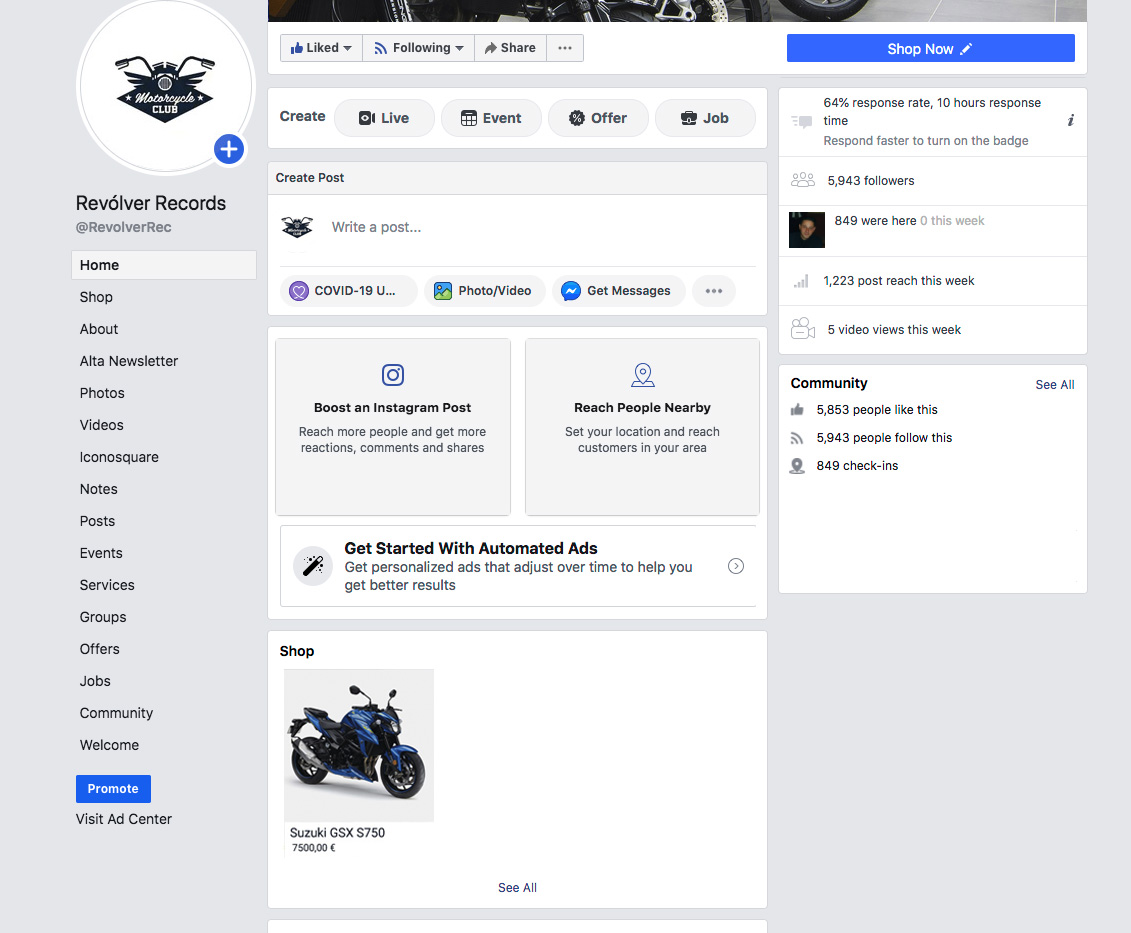 Find your business motivation!