The COVID-19 pandemic has severely affected most businesses, forcing millions of people to stay home to stop the spread of the virus. Streets and shops that were once crowded are now deserted as governments struggle to contain the spread. This has caused consumers around the world to purchase everyday items, such as food online. Between January and March 2020, retail platforms saw a 6% increase in global traffic. And, in March 2020, the eCommerce industry registered 14.34 billion visits worldwide, up from 12.81 billion in January 2020, according to Statista.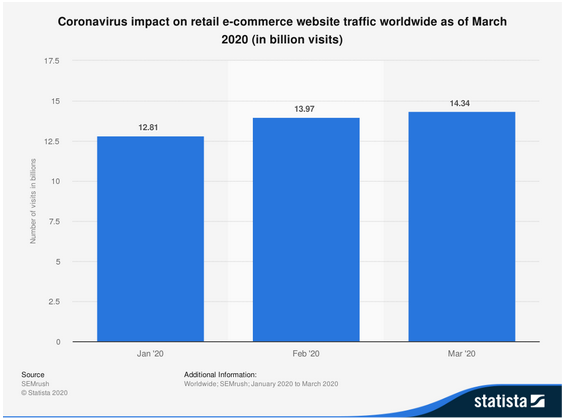 The increase in online shopping has made entrepreneurs and business owners with brick and mortar stores consider creating their online marketplace: an online business where the owner does not store inventory, but only presents other people's inventory to a user and enables a transaction. And while many people are unemployed or on reduced salaries these days, marketplaces offer numerous advantages and online shopping is still booming during the pandemic.
That's why online selling is, now more than ever, one of the business ideas people think about the most. Every day new online stores and digital businesses emerge, of which only a very small part ends up being successful.
In this article, we will focus on online marketplaces that, although they are not the giants of this sector, are great examples that can inspire you to create your marketplace.
We present you 7 cases of marketplaces that have been able to find their niche, transform the shopping experience in specific countries, and change our perception of the buying and selling processes of various goods or services in the marketplace industry.
Conclusion
Finding a great idea is a critical step in creating a marketplace. You must make sure that with this idea you are solving a real problem for both customers and suppliers of your business. To do so, it is especially important to focus on a specific niche.
The 8 previous examples show that every successful marketplace is born from a great business idea and a digital solution that allows you to carry out that idea. The Truust API is what you need to design and customize the payment flows that best suit your marketplace quickly, easily and with a single integration. If you want to find out more about setting up your marketplace payment system, don't hesitate to contact us.
Find your business motivation!