Crowdfunding is a way of raising funds by asking a large number of people for a small amount of money each. What payment method do these platforms need to connect people to innovative projects?
Content outline
Introduction
Types of Crowdfunding
Conclusion and advice
Traditionally, financing a business, a project or an enterprise implied asking a few people for large sums of money. However, crowdfunding follows the opposite approach: it relies on the collective efforts of a large number of people, mainly online through social media and collective financing platforms, that way taking advantage of their contacts to achieve greater reach and visibility of the project to be financed.
If you want to create a crowdfunding platform, it is important to consider which crowdfunding payment gateway you want to implement.
But first, let's look at the different types of crowdfunding since the payment solution of the crowdfunding platform will depend on it.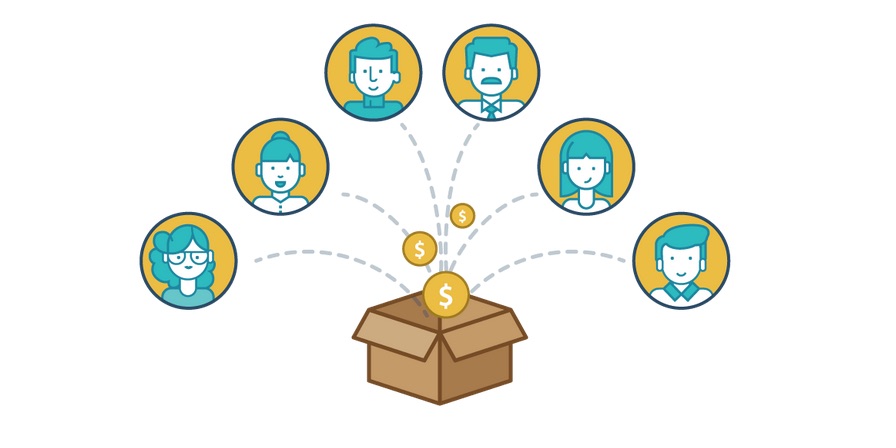 Improve the management of donations on your crowdfunding platform!
If you have a crowdfunding platform or you are thinking of creating one, you need to have a good method to save the money of the contributions and transfer it to the owner of the project once the deadline is over.
Contact Truust to find out how the escrow method works – it's just what you need! We guarantee total security and agility in all procedures.
Crowdfunding types: Donation Based, Reward-based and Equity based
Through the payment gateway, the crowdfunding platform can collect the contributions of the funders, send the money to the creators of the projects, and keep a percentage of each donation.
Here is a brief description of each of the different types of crowdfunding.
Donation or reward crowdfunding
People invest simply because they believe in the cause. Rewards can be offered, such as recognition on an album cover, tickets to an event, regular news updates, free gifts and so forth. Returns are considered intangible. Donors have a social or personal motivation to donate their money and they expect nothing in return, other than perhaps feeling good about contributing to the project.
Investment Crowdfunding
People invest in an opportunity in exchange for capital. The money is exchanged for a share, or a small stake in the business, project or enterprise. As with other types of stock, apart from the company's shares, if it is successful the value goes up. If not, the value of the share decreases.
Loan Crowdfunding
Investors get their money back with interest. Also called Peer-to-Peer (p2p), it allows money lending without having to go to traditional banks. The returns are financial, but investors also have the benefit of having contributed to the success of an idea they believe in.
When choosing the right gateway it is crucial to consider the type of crowdfunding of the platform.
For example, if it is investment crowdfunding, a more specialized payment system is needed than if it is donation crowdfunding.
For this reason, it is always advisable to choose a payment solution provider that can adapt to the specific needs of the type of crowdfunding implemented on the platform.
Design and control your platform payment flow.
Final thoughts
PayPal and Stripe are well-known payment gateway providers, and they work very well on donation crowdfunding platforms: non-profit crowdfunding where sending donations from donors is easy and does not result in a too complex payment flow.
However, if it is a debt crowdfunding or investment crowdfunding platform, the situation is different: both the management of payment flows and the functionalities offered by the payment gateway must be more sophisticated.
In Truust we make easier the management of payments in your Crowdfunding Platform by offering the services needed to design your specific payment flows. For more information, get in touch with our team.
Find your business motivation!