The world of the Internet opens up an immense range of possibilities when it comes to creating businesses. Originality and good business vision allow you to earn money in ways you might not have imagined a few years ago.
One of the businesses that are causing furore is the Marketplace, both to create them and to be in them. As many people know that name but don't know exactly what it refers to (despite knowing many examples), let's explain what a Marketplace is and what benefits it has for your pocket.
What is Marketplace?
An online marketplace (for example "Amazon", or "eBay") is a "virtual shopping centre" and is often referred to as an online platform. It is a website on which different traders offer products. The merchants therefore do not have to operate their own web store and can benefit from the popularity of an online platform.
So Marketplace is a platform where individuals and companies can sell their products or services and buyers can get hold of them. Do not confuse it with an online store, as sellers and buyers are outside the platform and transaction between them. In e-commerce who sells is the company behind.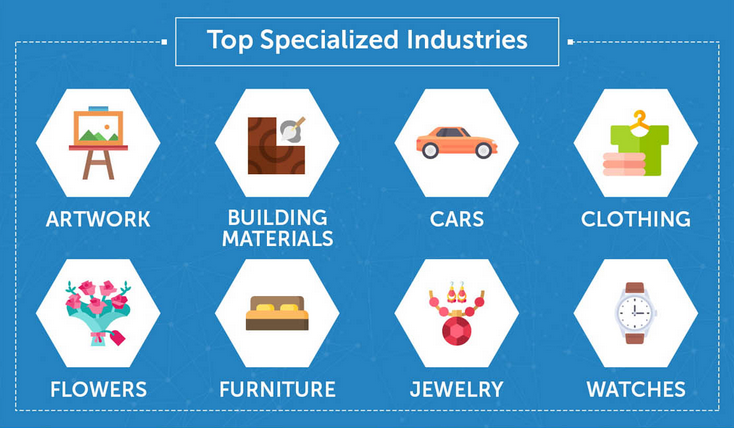 Within this simple definition, there can be many variants. The business models of a Marketplace (commissions, subscriptions, Freemium, etc.) or the sector they deal with (second hand, transport, accommodation, etc.) are two of the key characteristics that define them. To give an example:
Vibbo, Milanuncios or Wallapop are examples of a second-hand marketplace between private individuals.
Blablacar, Amovens or Uber, transport.
Airbnb, for accommodation.
Freelancer, working.
Benefits of being in a Marketplace
Whether you have a business or a private individual, online Marketplace is a great way to boost sales.
Advantages:
You don't need to have your own website. It represents a saving not having to create a platform, integrates a payment method and maintains it.
You save on advertising. It is the Marketplace that is in charge of promoting itself and the better they do it, the more visibility you will have.
You reach a lot of people. It is true that there will be a lot of competition, but there will also be many users interested in buying your products. Maybe you forget about payment and shipping. There is some Marketplace that takes care of everything and, usually in exchange for a commission, manage cumbersome parts such as the process of payment and shipping.
Benefits of creating a Marketplace
If what you want is not to sell in a Marketplace but to create your own, you must have clear ideas. The marketplace model is actually very attractive for making money online. Instead of offering your own products, you offer a marketplace where sellers can sell something independently and buyers can buy it. This could be physical products, rental of things or services.
To implement this, there are ready-made systems for stores – also tools like Sharetribe, which offers a ready-made solution for marketplaces. Sharetribe offers a good middle ground between usability and performance, but can only be used for small and simple marketplaces. However, a subscription is required to use the platform, which must be paid annually.
If your Marketplace will incorporate a payment and shipping system (for example to charge commissions for each transaction), you must choose a method that gives users confidence. And the safest available is escrow. This means that the payment is not made directly to the seller, but to a separate deposit account (thus avoiding that the payment is made and the seller disappears). When the product reaches its destination or the service is completed correctly, the money is transferred to the seller. With Truust you can handle the payment process and work with the platform.
Advantages:
You only have to worry about maintaining and promoting your platform. The raw material, negotiations and all the other details are dealt with by sellers and buyers.
You can charge admission fee: The owner of the platform charges a fee for individual actions, for example when users place supply or demand. By means of the admission fee, the supply side is predominantly monetarized and this pattern serves to bring standardized price structures onto a platform with infrequent, inhomogeneous or individual transaction units.
You can charge transaction fee: By means of transaction fees, platform operators benefit from every transaction between two or more players. This pattern occurs most frequently in the analysis carried out and addresses the supply and demand sides to a similar extent. In cases of very dominant platforms such as Airbnb, both players involved each pay part of a combined transaction fee. This pattern is particularly useful in cases of high transaction frequencies with similar transaction sums and with low manual effort for the platform operator to drive the respective transaction to success.
Think about what sector you are going to focus on, what competition you are going to find and how you are going to make money. Once this is done and you are convinced, click here and find out how much it usually costs to create a Marketplace.
Companies that successfully operate online platforms have changed and shaped the economy in a sustainable way. Checking one's own business model continuously and experimentally and applying the patterns described to one's own platform ecosystem can be beneficial in exploiting the value creation potential in various market environments.
The challenge here is to always find out whether the offering or the requesting side of the platform shows a higher willingness to pay, whether both sides can/should be monetized, which pattern fits in which characteristics and whether one side should even receive subsidies.
Contact us and we will explain all the details on how to incorporate Truust escrow payments system into your Marketplace.
Find your business motivation!